Opinion
USA – -(AmmoLand.com)- I spent the past weekend in Orlando, FL as part of a Freedom Expo hosted by my Armed American Radio affiliate WORL AM 660 and FM 105.5 The Answer radio station.
The event was held in a large meeting hall on the campus of the Aloma Church grounds in Altamonte Springs and was a great success. The panel included me, Col. Danny McKnight of Black Hawk Down fame, trainer Rob Pincus, local talk radio host Christopher Hart of The American Adversaries show, Mr. Dan Weber the founder of AMAC, and daytime talk radio legend and giant, Mr. Mike Gallagher.
The event consisted of a VIP breakfast before heading to the main hall where we split the day in half with a morning session and an afternoon session. Each of us was seated on the stage with Mike Gallagher acting as host/moderator. The theme was Second Amendment rights, the format consisting of a question and answer discussion by the host to each of the panelists on the stage for the benefit of the attendees. It was a packed auditorium, and I was proud to have participated with so many of the acclaimed guests as well as an extremely informed audience.
Throughout the day, I had the opportunity to mingle and talk with the folks who came to hear us discuss these critical issues. As time went by, I found myself being asked the same question repeatedly by several individuals at various times of the day, "Mark, how in the world did we get here?" These were incredibly informed people, all tuned into the issues of the day and all were wondering how America found itself in this current situation.
Another avowed socialist dimwit in the House of Representatives. A Democrat party that is clearly moving so far socialist left they may find themselves able to fall off of the edge of a round planet. A media so filled with progressive rage and hate that they are no longer capable of objective journalism, (probably ever again) and all of them attacking our right to bear arms with a fervor never before seen in this country. How did we get here, indeed?
Frankly, we allowed it to happen. That's right, we, you and me, we let it happen.
Now, I'm mindful that it's not just us and there are many cultural factors in play, but for years we sat around and watched for example, as Dan Rather ushered in the era of fake news long before the phony Bush story. We sat on our tails while our universities were corrupted by ever left-leaning professors and never put a stop to it by putting those institutions on notice that we would walk with our tuition dollars if they didn't cut the $***. We bought the products of Hollywood as they moved from extremely conservative (think people being shocked at Marilyn Monroe's skirt flying up over the grate, as just one example) and watched silently as our culture moved away from God and family. Not only did we let it happen, but we also paid them to do it, hence in no small measure, why we're here!
The second most asked question was, "How do we get out of this?' My response?
First admit we have a problem. To ignore that we are in trouble, that the culture we all grew up in is in grave danger, is to place ourselves in denial and denial can kill us. We must understand that we can, in fact, lose this battle. Just yesterday it was reported that freedom hater extraordinaire, Michael Bloomberg is pledging to spend $500 million across the 2020 election spectrum to oust Republicans and in particular, President Donald J. Trump. That number, by the way, equals only ONE PERCENT of his net worth. Bloomberg advisor and long-time campaign manager through three successful NYC mayoral campaigns (as a Republican) Kevin Sheekey said regarding the $500 million, "That'll get us through the first few months."
Our right to bear arms is going to be one of the top three campaign issues as 2020 ramps up, Bloomberg will spend over $1 billion of his own personal fortune, and the anti-gun establishment (funded by Bloomberg) will vastly outspend all of us. I can only hope that all of us understand what is getting ready to happen over the coming months and take the necessary action to defeat them. It includes mobilizing everyone you know, volunteering for campaign events, knocking on doors, making phone calls, talking on radio programs, suing the anti-gunner supported legislation in courts of law, and ultimately getting at least one more of us to the polls on election day in November 2020 than they do.
If we do that, we win. If we don't, we lose. It's that simple.
---
About Mark Walters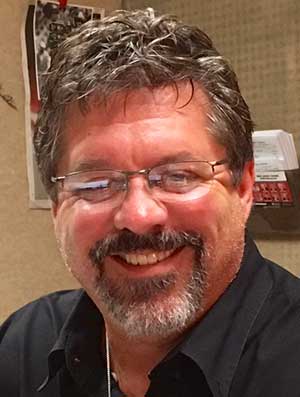 Mark Walters is the host of two nationally syndicated radio broadcasts, Armed American Radio and Armed American Radio's Daily Defense with Mark Walters. He is the Second Amendment Foundations 2015 Gun Rights Defender of the Year award recipient and co-author of two books, Lessons from Armed America with Kathy Jackson (Whitefeather Press) and Lessons from UnArmed America with Rob Pincus (Whitefeather Press)