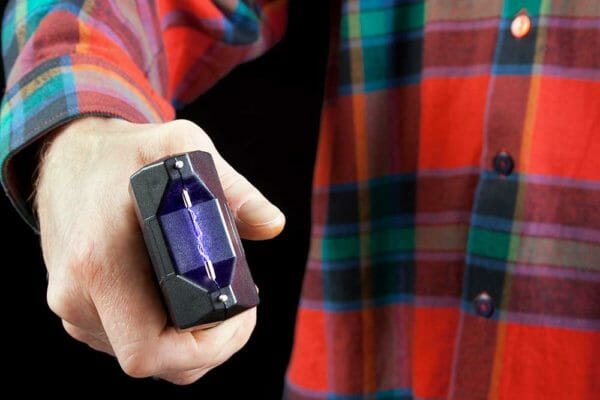 U.S.A. -(Ammoland.com)- –The Iowa legislature has passed SF 188 (formerly SF 120) with nearly veto-proof margins, and sent it to Republican Governor Kim Reynolds for her signature.
The bill removes the power to prohibit the carry of stun guns from unelected university and college administrators. It restores the right to carry such arms on campus as in the rest of Iowa society.  It is a small step toward maintaining the liberties of Iowa citizens, as stated on the great seal of Iowa.
From the bill:
Senate File 188  

  AN ACT  

PROHIBITING A GOVERNING BOARD OF A PUBLIC COLLEGE OR UNIVERSITY FROM ADOPTING OR ENFORCING ANY POLICY OR RULE THAT PROHIBITS A PERSON FROM CARRYING, TRANSPORTING, OR POSSESSING A DANGEROUS WEAPON PRODUCING A NONPROJECTILE HIGH-VOLTAGE PULSE DESIGNED TO IMMOBILIZE A PERSON IN THE BUILDINGS OR ON THE GROUNDS OF SUCH A COLLEGE OR UNIVERSITY.
While the bill is very specific, about non-projectile stun guns, it is emblematic of legislators regaining sovereignty over the unelected leftist bureaucrats who have taken control of the nation's universities and colleges.
The universities and colleges of the nation have been infiltrated and taken over by progressives who have no ethics, other than advancing the progressive agenda of the day. Part of that agenda is to use institutions of higher learning to indoctrinate future leaders.
To this purpose, universities and colleges have been made centers of leftist power. They have been granted powers far beyond that of most cities. They have their own police forces and their own judicial system, accountable to no one but the legislature or the governor. They have been allowed to enact policies that no city can enforce.
The history of university power originated in the policy of "in loco parentis", which is to say, that universities because they dealt with children, who were beyond their parent's control, assumed the role of parent.
That policy is long dead, killed by the 26th Amendment, which extended the franchise to citizens of 18 years or older. Nearly all university students are legal adults at age 18. The Universities no longer have a legal reason to control them.  If they are responsible enough to vote, they are responsible enough to exercise their other Constitutionally protected rights.
Voting is far more dangerous than the right to bear arms. Misuse of the right to arms may mean a few dead. Misuse of the right to vote can kill a society.
It is no secret that institutes of higher learning have become centers of anti-Second Amendment indoctrination. A great many of them routinely violate the rights of their students to keep and bear arms, as a condition of being a student at their institution.
The mere fact that university administrators forbid adults from even possessing knives is a significant level of indoctrination. It forcibly demonstrates to impressionable young adults their right to arms is not respected.
Universities and colleges, dealing almost entirely with adults, created by and funded by state governments, should not be allowed to violate the rights of adult citizens at those universities.
It is the responsibility of state legislators to control the administrators of public institutions of higher learning. Progressive ideology promotes the rule of "experts" who supposedly know more than voters. The problem, of course, is that you can find an "expert" to agree with almost any controversial point of view. Progressive legislators simply choose whatever expert agrees with their prejudices.
Higher education has always been granted significant power by progressives. They have been protected from economic realities with tax dollars. The amount of power that lobbyists for universities and colleges have wielded in state capitols is immense.  Legislators, for far too long, have kowtowed to the administrators of higher education.
The Iowa bill is a very mild first step of legislators to restore the rights of citizens who are under the control of the administrators of higher education. President Trump's executive order, using the power of the purse to require institutes of higher education to respect the First Amendment, is another.
Eventually, perhaps the entire Bill of Rights will be respected on campuses all around the United States.
---
About Dean Weingarten: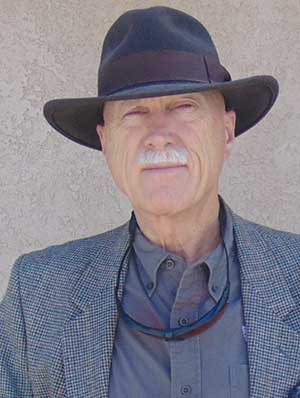 Dean Weingarten has been a peace officer, a military officer, was on the University of Wisconsin Pistol Team for four years, and was first certified to teach firearms safety in 1973. He taught the Arizona concealed carry course for fifteen years until the goal of constitutional carry was attained. He has degrees in meteorology and mining engineering, and recently retired from the Department of Defense after a 30 year career in Army Research, Development, Testing, and Evaluation.