Opinion
Fairfax, VA – -(Ammoland.com)- On August 16, 2019, state Senator Damon Thayer (R-17) will receive the Defender of Freedom Award from the National Rifle Association Institute for Legislative Action in recognition of his tireless efforts to defend liberty and protect the interests of law-abiding gun owners and sportsmen in Kentucky.
"Damon Thayer is a steadfast defender of our Second Amendment rights," said Art Thomm, NRA State Director for Kentucky. "He has consistently stood up to the gun control lobby and secured our fundamental right to self-protection."
Since his election in 2002, Senator Damon Thayer has been a consistent advocate for the cherished Second Amendment rights of not just the citizens of his district, but of all Kentuckians. A Member of the National Rifle Association, Senator Thayer has worked tirelessly to be a strong voice for firearms owners. Senator Thayer has taken the lead to preserve the rights of law-abiding firearm owners in caucus, in committee, on the floor and in the media. Senator Thayer was also a champion in ensuring the passage of Senate Bill 150, the bill that provides for constitutional carry of firearms in the Commonwealth of Kentucky.
Senator Thayer has earned an "A+" rating from NRA-PVF. As a recipient of the NRA-ILA Defender of Freedom Award, Senator Thayer joins an esteemed list of individuals who have dedicated themselves to the fight to defend our Second Amendment freedoms.
"On behalf of the NRA's five million members, I thank Senator Thayer for his continued commitment to freedom," concluded Thomm.
Please join the Kentucky Sportsmen's Caucus in congratulating state Senator Damon Thayer for receiving NRA-ILA's Defender of Freedom Award on August 16, 2019 from 5:00 – 6:30pm at Sling Point Firearms at 401 Outlet Center Dr. Suite 330, Georgetown, KY 40324.
---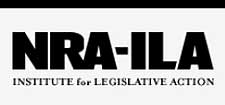 About:
Established in 1975, the Institute for Legislative Action (ILA) is the "lobbying" arm of the National Rifle Association of America. ILA is responsible for preserving the right of all law-abiding individuals in the legislative, political, and legal arenas, to purchase, possess and use firearms for legitimate purposes as guaranteed by the Second Amendment to the U.S. Constitution. Visit: www.nra.org