Connecticut – -(AmmoLand.com)- On July 29, 1870, a 23-year-old engraver by the name of Herman Leslie Ulrich took a job at the Winchester Repeating Arms Company. When he took the job, he became the second Ulrich to work for the company. His younger brother John had started there in November 1868. A third brother, Conrad, joined them in March 1871.
All told, the Ulrich family had five members who worked at Winchester. Their dynastic presence in Winchester's engraving department lasted a staggering 81 years until Alden George Ulrich, son of Conrad, died in 1949.
Herman began his career as an engraver at Colt's in 1860, where he apprenticed under the legendary Gustave Young of both Colt's and Smith & Wesson fame. While his work is generally lesser-known than that of his brothers Conrad and John, he is regarded as the best of the three men by Herbert G. Houze, the Curator Emeritus of the Winchester Arms Collection and the Cody Firearms Museum at the Buffalo Bill Center of the West. Given Houze's intimate knowledge of Winchester firearms, that's high praise.
After working at Winchester for 10 years, he moved to Brooklyn in 1880 to become – of all things – a stockbroker. In 1889, he moved back to Hartford, Connecticut, where he once again worked as an engraver for Colt's until 1899. In 1897, he had also resumed work at Winchester.
By the time he died on March 9, 1937, he and his family had firmly cemented their place in the annals of history as some of the finest firearm engravers to ever live. The three brothers' style all resembled that of Gustave Young, so it is often a process of elimination and date verification that a specific engraver can be pinned down.
Sometimes, but not always, it's possible to determine which member of the family engraved a certain gun. Like all work by an Ulrich family member, Herman's work commands a premium. A Colt Model 1851 Navy revolver engraved by him sold for $34,500 in 2017. Two Winchester Model 1866 rifles that he worked on sold for $69,000 and $40,250 in 2015 and 2016, respectively.
While his work is well documented, I was unable to turn up any photos of Herman. Given that he lived into the 1930s, I'm sure there have got to be photos of him somewhere, so if you have any sources, please let me know!
If you're a gun collector and you've got the financial means to acquire some of the work performed by the Ulrich family, there's no doubt in my mind that you've made a sound decision and will see a good return on your investment in the future.
---
About Logan Metesh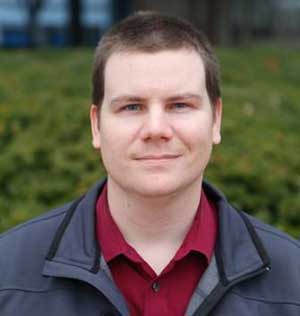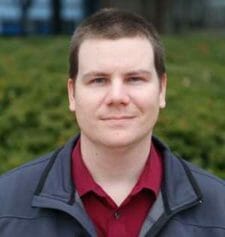 Logan Metesh is a historian with a focus on firearms history and development. He runs High Caliber History LLC and has more than a decade of experience working for the Smithsonian Institution, the National Park Service, and the NRA Museums. His ability to present history and research in an engaging manner has made him a sought after consultant, writer, and museum professional. The ease with which he can recall obscure historical facts and figures makes him very good at Jeopardy!, but exceptionally bad at geometry.