Opinion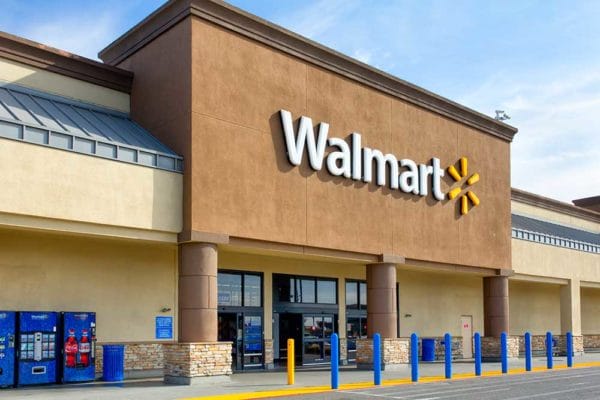 Fayetteville, AR -(AmmoLand.com)-Following up on the 2015 decision to stop selling various semiautomatic rifles deemed icky by gun control advocates, Walmart announced on Tuesday (3 September 2019) that the chain's stores will cease selling rifle ammunition that can be used in "military-style weapons" and will no longer stock handgun ammunition or sell handguns anywhere.
In addition, customers will be asked not to carry firearms openly in Walmart or Sam's Club stores. These changes are being made in response to several mass shootings in recent months.
Legal open carry—sort of, since the law is unclear—came to the whole of Arkansas a few years ago (it had been legal in Van Buren all along), and it was in a Sam's Club that I first saw someone taking advantage of the new law in this state. The recent incident in Springfield, Missouri, may have suggested an alteration of store policy to the corporation's headquarters.
The influence of gun control pressure groups was undoubtedly a factor as well. But there are a couple of points that Walmart should bear in mind.
For one thing, while the stores exist in many places around the country, there are a lot more in gun-friendly states than in areas that seek to curtail gun rights. Refusing to sell products that customers want is an odd business strategy with the best example being DICKS Sporting Goods, though it's been my experience that store managers often have more excuses than items on my shopping list. But more importantly to Walmart's bottom line, I can't see that pandering to gun control advocates is going to aid the corporation's entry into markets that already don't want them in. Keeping current customers is at least as important as a desperate gamble to win over reluctant new ones.
The opposition to Walmart in many small towns is their effect on local businesses. The big fish enters a pond, swallows the competition, leaving business districts littered with closed stores and communities with higher rates of unemployment. Now it's easy to shrug and say that this is just capitalism, but it is, in fact, an illustration of how monopolies damage-free markets. A corporation like Walmart can drive out alternatives and then declare that what they sell is what we can buy. This ties into efforts to ban online sales of ammunition. Gun control advocates don't want us to buy rounds in bulk, and they create the impression that they want to impose artificial limits on what we're able to obtain, period. Walmart is enabling this goal—whether intentionally or ignorantly is for them to admit to.
On a positive side, this move by Walmart can benefit small business gun shops, and it's a pleasant thought that people who are dedicated to providing goods and services specifically to the gun community will be rewarded. At the same time, being able to buy ammunition on the lower end of the price spectrum right now as opposed to waiting for the boxes to be delivered is also a good thing, and Walmart's decision takes away one outlet for that.
As I said above, my experience is that Walmart store managers have been less than helpful with regard to products that they can't be bothered to keep stocked, but those have been times when my annoyance was a lonely experience. If enough of us express our discontent in person and on social media, the corporation could be made to listen. Their sales numbers are large enough in enough product areas that they likely wouldn't notice a boycott, but a constant reminder that they've made a poor choice, especially when such reminders are done in public, may push them in the right direction.
---
About Greg Camp
Greg Camp has taught English composition and literature since 1998 and is the author of six books, including a western, The Willing Spirit, and Each One, Teach One, with Ranjit Singh on gun politics in America. His books can be found on Amazon. He tweets @gregcampnc.