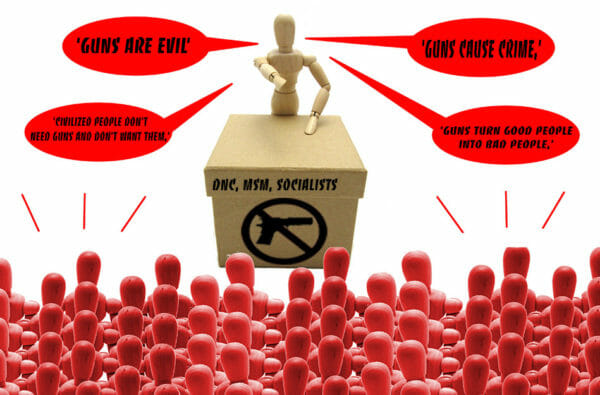 U.S.A. –-(Ammoland.com)- A while back, Ammoland did a survey of pro-Second Amendment groups. This is a crucial part of understanding the political and legal landscape that pertains to Second Amendment issues. If you know the groups involved, you will be able to find ways of supporting the Second Amendment.
The fact is, contrary to the assertions of certain self-appointed commissars, there are numerous ways to defend the Second Amendment. Some Second Amendment supporters will want one group that doesn't just fight in the legislative and political arena, but which also provides a wide variety of other services for law-abiding gun owners. They'd want to join the National Rifle Association. Others may prefer Gun Owners of America for its single-minded focus on legislation and politics. Still others, favoring work on the legal front, may pick the Firearms Policy Coalition. Folks seeking educational materials may turn to the Second Amendment Foundation, which also does good legal work.
The fact is, there are many organizations defending the Second Amendment, and our survey could only touch the surface. Second Amendment supporters will pick the group or groups they wish to support, depending on what approach they wish to take. The same is true for those who seek to strip our rights away.
Just as Second Amendment supporters have used their First Amendment right to peaceably assemble to form organizations to pursue their cause, those who oppose our freedoms have done the same. A number of anti-Second Amendment organizations have emerged over the years. While their tone and approach may differ, they all want to restrict your rights – and their end goals are not that far apart.
But just as each organization that seeks to defend the Second Amendment has a different approach to doing so, the same can also be said for the groups that seek to infringe on our rights. The fact is, just as our approach needs to be altered when addressing the concerns of our fellow Americans, the same will be true for dealing with the organizations that seek to take our rights.
Often this requires much more strategy and tactics than some would like to admit. All too often, unprepared Second Amendment supporters fail to take down the lies that these groups spew. All too often, these anti-Second Amendment groups take advantage of media double standards to avoid explaining the failures of gun control. All too often, the facts are ignored as they push their agenda.
Despite the bias form many of the largest media outlets, there is hope. If we know enough about these groups, we can figure out the techniques that can beat them in multiple arenas, whether it's convincing lawmakers to oppose infringements on our rights, swaying fellow Americans to support Second Amendment rights, or how to effectively get the message out.
We will go over some of the major anti-Second Amendment groups and point out their history. Once you know the past and learn the lessons, you have the ability to win the fights in the present that will secure our rights in the future.
---
About Harold Hutchison
Writer Harold Hutchison has more than a dozen years of experience covering military affairs, international events, U.S. politics and Second Amendment issues. Harold was consulting senior editor at Soldier of Fortune magazine and is the author of the novel Strike Group Reagan. He has also written for the Daily Caller, National Review, Patriot Post, Strategypage.com, and other national websites.