USA – -(Ammoland.com)- On November 21, 1865, US patent 51,117 was issued to William Mason, who then assigned it to Remington. While the patent document simply lists it as an "IMPROVEMENT IN REVOLVING FIRE-ARMS," it is decidedly much more important than the name would indicate.
Mason's improvement was for a swing-out revolver cylinder. While it is something we've come to expect of a revolver today, it was not the case in 1865. At that time, revolver cylinders were removed in a variety of ways: pivoting the barrel up; removing the barrel from the frame; sliding it out of the frame sideways, etc.
They all worked, but all lacked one key feature: retention of the cylinder to the frame of the gun. This is important because until Mason's invention, the cylinder was a completely separate part of the gun when being reloaded. This meant it could be dropped, misplaced, or damaged in any number of ways. Mason's design did away with all of that by keeping the cylinder attached to the frame, thereby preventing loss or, as I like to call it, "severe and/or permanent misplacement."
There is, of course, more to it than simply swinging out a cylinder. Mason also had to devise a way to adequately retain the cylinder within the frame so as to prevent it from dislodging during firing, but also be easy enough to swing out when desired. The series of pins, springs, and an ejector rod and star that works so well and obviously to us today was cutting edge in 1865.
If William Mason's name sounds familiar to you, it's probably because you're aware of the Richards-Mason cartridge conversion. They are one in the same. Their conversion allowed for the adaptation and continued use of now-obsolete percussion revolvers in the era of self-contained metallic cartridges.
Mason had quite the career in the arms industry. He worked for Remington, Colt's, and Winchester. At just 29 years old, William Mason assumed the role of Superintendent of the armory at Colt's. While working there, he (along with Mr. Richards) played a pivotal role in designing what would become the Model 1873 Single Action Army revolver. Colloquially known as the "Peacemaker," it is, by far, the most iconic revolver ever made by Colt's.
In 1882, he left Colt's after having worked there for 16 years. At Winchester, his initial role was to work on a revolver. Prototypes were built and completed, but a gentleman's agreement between Colt and Winchester was made to stay out of one another's respective markets. This shifted Mason's role with the company, and he ended up spending a lot of his time working on many of the legendary lever-action designs created by John Moses Browning. In 1885, he became the company's Master Mechanic – a title he held for 28 years until his death in 1913 at the age of 76.
Despite patenting the swing-out cylinder in 1865, it would be another 24 years before the first gun utilizing Mason's design made it to market. The Colt Model 1889 was the first of its kind, and approximately 31,000 were made. Commercially, the revolver was known as the Colt New Army and Navy. Seven years later, Smith & Wesson followed with their Hand Ejector revolver in 1896.
Now 154 years later, almost all modern revolvers utilize Mason's basic design. In the patent documentation, Mason referred to the swing-out cylinder simply as "new and useful," which might be one of the biggest arms-related understatements of the 19th century.
---
About Logan Metesh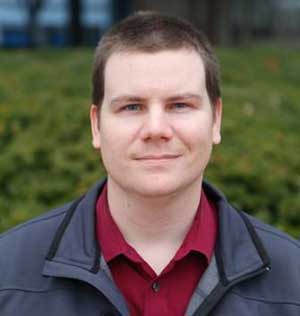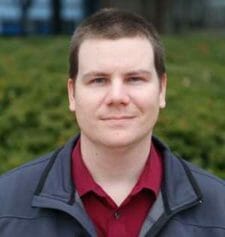 Logan Metesh is a historian with a focus on firearms history and development. He runs High Caliber History LLC and has more than a decade of experience working for the Smithsonian Institution, the National Park Service, and the NRA Museums. His ability to present history and research in an engaging manner has made him a sought after consultant, writer, and museum professional. The ease with which he can recall obscure historical facts and figures makes him very good at Jeopardy!, but exceptionally bad at geometry.