U.S.A. –-(Ammoland.com)- Billionaire presidential hopeful Michael Bloomberg detailed his gun control agenda to a private audience in Aurora, Colorado Thursday, promising that if he becomes president, he will push to require permits in advance of every firearm purchase, waiting periods those purchases, bans on so-called "assault weapons" and "high capacity magazines," and more restrictions.
The event was broadcast live by KCNC in Denver.
He vowed to "overhaul the background check system," and close alleged "loopholes" that include allowing a gun transaction to proceed if a check takes longer than three days, as current law allows. He will also ban 3-D printing of firearms, require some type of safe storage and ban guns at schools and colleges.
Bloomberg also pledged to "declare gun violence to be a national health emergency."
The gathering was not open to the public.
Ironically, in a venue where he was discussing one of the most polarizing issues in the country, Bloomberg insisted he wants to "pull the country together."
However, that's not likely to happen with such positions as advocating licenses to buy firearms. Bloomberg insisted that obtaining a permit before a firearms purchase allows the authorities "to screen applicants for dangerous behavior."
For Second Amendment advocates, this translates to reducing the right to keep and bear arms to a government-regulated privilege that might deny someone the exercise of a right on the belief that he or she might commit some crime in the future.
"Critics will say Americans shouldn't need a permit to exercise their constitutional rights," Bloomberg acknowledged, quickly adding that citizens must register in order to vote.
But lost in that comparison was the failure to acknowledge that people who register to vote aren't denied their ability to vote based on the possibility of some future disqualification.
The former New York mayor, who bankrolled the Everytown for Gun Safety gun control lobbying group, and was co-founder of Mayors Against Illegal Guns, was joined on stage by Colorado State Rep. Tom Sullivan, a Democrat whose son, Alex, was among the victims at the 2012 movie theater shooting in Aurora. He told the audience to get involved by joining a local chapter of Moms Demand Action for Gun Sense in America and pressing for safe storage.
Bloomberg, while stating that requiring insurance for every gun owner is an idea he likes, said insurance companies would probably not participate in such an effort.
Much of what Bloomberg discussed was pure boilerplate, and not really new. He has advocated for restrictive gun control laws in the past, and promised to continue doing so even if he is not elected president in 2020.
"I will get this done whether I get elected or not," Bloomberg said.
The former mayor-turned-gun-control-crusader opened his remarks by reminding the closed-door audience about flipping the U.S. House of Representatives to Democrat control in 2018. He wants to push farther next year by making sure President Donald Trump loses.
"Unfortunately," Bloomberg asserted, "we have a president who bows down to the extremists who run the NRA."
Instead, apparently Bloomberg believes the president should "bow down" to extremists in the gun prohibition movement.
He maintained that gun control should be something involving Republicans as well as Democrats.
"This should not be a partisan issue," he insisted.
But that's how gun control is shaping up across the United States, and on Capitol Hill. With Democrats controlling both houses of the Virginia Assembly thanks in no small way to the $2.5 million that Everytown's action fund invested in overturning GOP control of the Virginia Senate, the new majority is feverishly pushing new gun control measures with an eager anti-gun Gov. Ralph Northam hoping to sign them into law.
Likewise, in Washington State, where the new House Speaker is anti-gun Rep. Laurie Jinkins (D-Tacoma), gun control will be a major issue starting next month when the Legislature convenes. Democrats control the legislature in Washington as well, and Democrat Gov. Jay Inslee has endorsed all manner of gun control since taking office.
Bloomberg money has also played a big role in pushing gun control in the Evergreen State. He backed at least two gun control initiatives, both of which passed, including I-1639, now being challenged in U.S. District Court in Tacoma by the Second Amendment Foundation and National Rifle Association.
"I will never back down from this fight," Bloomberg vowed.
RELATED:
WA Activists Alarmed: New House Speaker is Veteran Anti-Gunner
---
About Dave Workman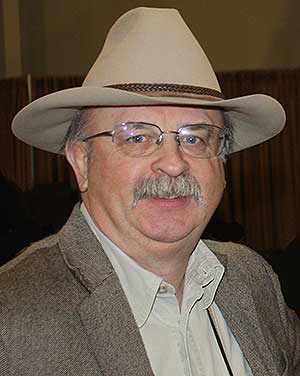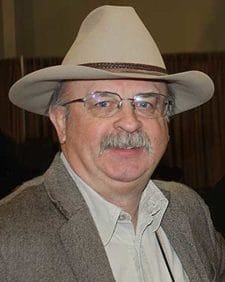 Dave Workman is a senior editor at TheGunMag.com and Liberty Park Press, author of multiple books on the Right to Keep & Bear Arms and formerly an NRA-certified firearms instructor.