Washington – -(AmmoLand.com)- The election of veteran Tacoma Democrat State Rep. Laurie Jinkins as the next speaker of the Washington State House of Representatives is raising alarms among Evergreen State Second Amendment activists because she has an anti-gun track record that includes taking contributions from Everytown for Gun Safety and Alliance for Gun Responsibility action funds.
Jinkins made history by being the first woman elected to the Speaker's post in state history. She is openly gay, as noted by the Seattle PI.com. Only seven other states have female speakers: Colorado, Iowa, Maine, Maryland, Minnesota, neighboring Oregon, and Vermont, according to the Associated Press.
Ironically, while the anti-gun Democrat has been named House Speaker, where she can move gun control legislation and stall gun rights efforts, there is a continuing surge in concealed carry, according to the state Department of Licensing.
Ammoland News learned that as of July 31, there were a record 627,497 active concealed pistol licenses in circulation. That's up 5,286 CPLs from the end of June, when Washington boasted 622,211 CPLs.
Even more significantly, the new number reveals that in the past 12 months, a whopping 39,178 new CPLs have been added, which is surprising for a state that has officially voted "Blue" in national politics for the past several election cycles.
That vote is dominated by the heavy Democrat base in King, Pierce, and Snohomish counties and the Puget Sound basin. King County encompasses Seattle, the headquarters of the billionaire-backed Alliance for Gun Responsibility and the less active Washington Ceasefire.
Still, according to the new DOL figures, there are more than 100,000 CPLs in King County, along with 80,623 licenses in Pierce and 69,015 in Snohomish County. Roughly 20 percent of the state's CPLs are held by women, and in some counties, that percentage is even higher.
How that may translate to political action remains to be seen. Republican State Sen. Phil Fortunato suggested in a telephone interview that his anti-gun colleagues may not pay it much attention.
Gubernatorial candidate and Republic Police Chief Loren Culp said via email that in a state with about 7.5 million residents, "We should have more" active licenses. Culp, running as a Republican, opened his campaign last month after being encouraged by citizens across the state for his stand against a sweeping gun-control measure, Initiative 1639, passed by voters last November. The police chief vowed not to enforce the measure's restrictive provisions, and instead encouraged the Republic City Council to declare the community a "Second Amendment Sanctuary."
I-1639 is being challenged in federal district court by the Second Amendment Foundation and National Rifle Association on constitutional grounds.
Culp's campaign has announced what is being billed as a "money bomb" will drop on Friday, Aug. 9, when gun owners are being asked to make campaign contributions.
"If only 100,000 people make a donation of $50 that gives his campaign $5 million dollars and that's what (current Gov.) Jay Inslee spent in the last election," a message announcing the "money bomb" effort explained.
Meanwhile, Fortunato is preparing his own run for the governorship, he indicated.
Between now and next November there will be a short legislative session in Olympia, where Jinkins' gun control track record bodes ill for an estimated 2 million Washington gun owners.
News of her election as speaker, which becomes official in January when she is elected by the full House, has already fired up rights activists. Many have already weighed in negatively via social media, and they are already talking about working to shift the House majority to Republicans in 2020. But they are cognizant of the damage that gun control legislation could do if passed during the Winter 2020 session.
Jinkins supported I-1639, which raised the minimum age for purchasing a semiautomatic rifle in Washington to 21 years, and classified every semi-auto rifle ever manufactured as a "semiautomatic assault rifle."
On her campaign website, she wrote, "Gun violence is an epidemic in Washington and in our country. We can and must do more to prevent it. In Washington, we've already taken great steps, but there is still more to do."

She said passage of I-1639 would allow gun control advocates in the Legislature to "do more legislatively to pass evidence-based gun violence prevention policies that will make Washington safer and save lives."

"As Chair of the committee that hears all gun violence legislation in the House of Representatives," she said, "and as a long-time public health worker, I support taking additional common-sense steps to prevent gun violence."
According to the state Public Disclosure Commission website, last year Jinkins received $1,000 from the Everytown Action Fund, and equal contributions from Nick and Leslie Hanauer. Nick Hanauer helped found the Alliance for Gun Responsibility.
In 2016, Jinkins received $2,000 from the Alliance's Victory Fund, and Nick Hanauer gave her another $1,000. The Victory fund also gave Jinkins $950 in 2014, the PDC report revealed.
Washington has not had a Republican governor for more than 30 years. But Culp's campaign has already revealed that a majority of contributions so far have come from the Puget Sound area. Whoever the Republican candidate is next fall, that person will have a daunting task because of the heavy Socialist-Democrat voting power in western Washington.
---
About Dave Workman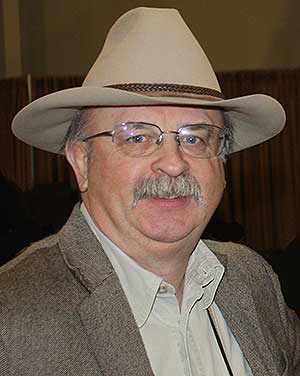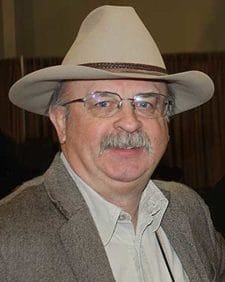 Dave Workman is a senior editor at TheGunMag.com and Liberty Park Press, author of multiple books on the Right to Keep & Bear Arms and formerly an NRA-certified firearms instructor.