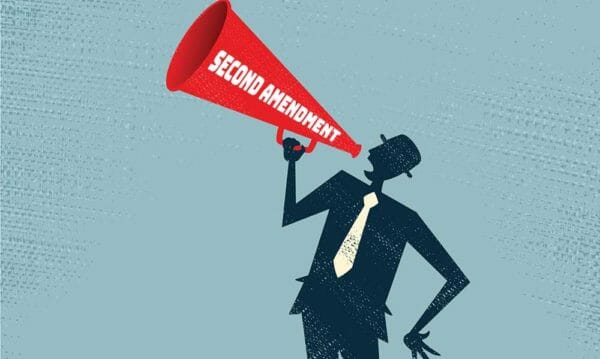 United States – -(AmmoLand.com)- Perhaps the most frustrating thing is when someone says they are trying to help, and then proceeds to make things worse. This is particularly true when it comes to advocacy in the effort to protect and/or restore our Second Amendment rights.
Let's be blunt here: While Second Amendment supporters have a lot going for us, specifically the facts, especially involving modern multi-purpose semiautomatic rifles, not to mention the legal arguments (combine Heller with the Supreme Court's 2016 Caetano decision, and semi-auto bans should be toast in any honest court), as well as the fact that much of the agenda is punishing millions of Americans for crimes and acts of madness they did not commit, they don't maximize this 1-2-3 punch. In some cases, they render it ineffective.
Now, the facts are even better for Second Amendment supporters according to the latest estimate from the National Shooting Sports Foundation. The NSSF reported that there are at least 17.7 million modern multi-purpose semi-automatic rifles in the United States. That means that based on the 2018 crime data from the FBI, which noted 297 murders committed with rifles of any type, there is a 1 in 59,596 chance of being murdered by a modern multi-purpose semi-automatic rifle. By comparison, you have a 1 in 2232 chance of dying as the result of slipping in the shower.
This should be an easy slam-dunk. But here is one case where it can easily be screwed up. One of the biggest is in not thinking through about how the defense of the Second Amendment comes across. In the immediate aftermath of a mass shooting, emotions run high – people are horrified at what happened, and then as the initial horror fades, the fear mounts.
There is a time and place for "from my cold, dead hands." It is NOT after a mass shooting. The NRA's "thoughts and prayers" while waiting for the particular facts in a case works well – which is why anti-Second Amendment extremists have taken to attacking the phrase. We need to show compassion for those who have suffered an unimaginable loss through a horrific misuse of Second Amendment rights in a crime or act of madness.
What comes after the initial horror and fear, though, is a demand for action. This is the phase of the fight to defend our rights where self-appointed Second Amendment commissars do the most damage. When people demand solutions, we need to have options that are either pro-Second Amendment, or at least Second Amendment compliant, ready to go. In the wake of Columbine, the NRA had Project Exile and a less-damaging bill that they used to blunt the anti-Second Amendment push. It's not being "Vichy NRA" or "Negotiating Rights Away," it's smart tactics and strategy.
In all cases, though, we need to remember that the approach used will, in some cases, be the most important aspect of defending our rights. The wrong approach can set us back, as was the case a while ago, with the "Ask Amy" fiasco. Keeping in mind how the defense of our rights is perceived is not about being a "Fudd," it is about demonstrating to our fellow Americans that we are one of the millions that the likes of Eric Swalwell, Beto O'Rourke, and Michael Bloomberg want to wrongfully punish for crimes and acts of madness we didn't commit.
Yes, it's infuriating to hear what anti-Second Amendment extremists call us, and yes, they are in the wrong by trying to deprive us of our rights, but we cannot let anger take over and cloud our judgement. If we want to wage a successful campaign of civil disobedience against the unjust agenda of anti-Second Amendment extremists – or better yet, head off the need for civil disobedience in the first place – we need to make sure that it is clear in the minds of our fellow Americans that we are not the villains. That means thinking before we speak, and making sure that the techniques we use do not play into Bloomberg's fear-mongering campaign. Otherwise, at best, we will face a harder fight than needed, or at worst, we lose our rights.
---
About Harold Hutchison
Writer Harold Hutchison has more than a dozen years of experience covering military affairs, international events, U.S. politics and Second Amendment issues. Harold was consulting senior editor at Soldier of Fortune magazine and is the author of the novel Strike Group Reagan. He has also written for the Daily Caller, National Review, Patriot Post, Strategypage.com, and other national websites.