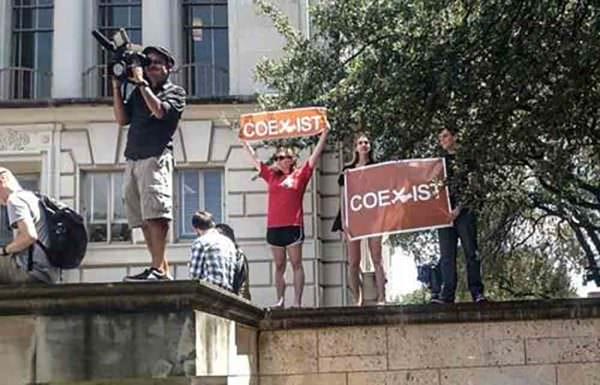 United States – -(AmmoLand.com)- When you are trying to generate more support for a pro-Second Amendment candidate or piece of legislation, going out to the media is part of the process. However, all too often, the media appearances go downhill. We may have the facts, but we lose our cool, or we come across as unreasonable people. As a result, people trying to help defend the Second Amendment end up unintentionally helping Bloomberg.
Let's face it, the content of the message that we have isn't all that matters. How that message is delivered also matters.
We can have the facts down pat, but if we deliver them in a way that dismisses the suffering of people who have been victimized by a firearm that has been misused, it won't matter. They will simply emotionally manipulate our fellow Americans into supporting their anti-freedom agenda.
By the same token, we can be outraged at how Bloomberg, Feinstein, and others seek to take away our rights when we have done nothing wrong. In fact, we have every right to be, since they are in the wrong. But if our righteous outrage comes across as being unhinged, the average person who sees – or reads – the reaction is going to give Bloomberg the benefit of the doubt rather than you.
Furthermore, while someone like Kamala Harris can get away with a pronouncement that semi-automatic firearms do not belong in civil society, the same is not true for Second Amendment supporters. If we just quote the Second Amendment as the total argument against passing a gun law, we can expect a lot of accusatory responses, usually trying to tug emotional heartstrings. That's the best case in that sort of approach. The worst case will be when the reporter or questioner is a relatively smart anti-gunner and asks you what you'd do to stop a given tragedy.
Look, this may not be what a lot of Second Amendment supporters want to hear, but those are the cold, hard facts that we face when it comes to defending our rights. So, now that this problem has been presented, let's go over a few of the basics on how we can not only defend the Second Amendment, but do so in a manner that convinces fellow Americans that we're in the right. There are three things that are important in doing this.
The first thing to keep in mind is to be honest.
Part of this is due to the media bias that is out there, but a lot of it also is because a track record for honesty and integrity still matters. Bloomberg, Cuomo, Feinstein, Schumer, and others will be busy lying about Second Amendment supporters and the issues plenty in 2020. We have the facts on our side, and we're better than that.
The second consideration is to be informed. In a way, this ties in with being honest.
If you don't know something, be honest about that and get back to the person who asked. It also means you need to be sure of the facts. This means that when you want to illustrate the desires of anti-Second Amendment politicians to confiscate guns, use stuff that is verified – like Feinstein's "Mr. and Mrs. America" comment, not an alleged 1993 memo from HCI of dubious proposition. Don't go for a dubious quote from Sarah Brady about creating a "socialist America," instead use the verified ones from her and other anti-Second Amendment extremists. If you have a question about such a quote, contact the NRA, SAF, or some other pro-Second Amendment organization and ask. If you come across as knowledgeable on Second Amendment issues, people will be more likely to come to you. They will also trust you – and it will be to your benefit to make sure that they never feel that trust is misplaced.
The third thing is to also be considerate.
This is also probably the hardest thing to do, and understandably so. Anti-Second Amendment extremist politicians constantly slander Second Amendment supporters with labels like "domestic terrorist" and "child killer" in the media. You're pretty much an accessory to any mass shooting just because you object to a radical agenda of gun confiscation. But you need to keep your cool, especially when talking with the media, or with people unsure about Second Amendment issues.
Blowing off steam might feel good in the moment, but it can do long-term harm. Keeping your cool, on the other hand, and being polite, considerate, and in control not only will leave people more willing to listen to what you have to say, but it also leaves the impression that the likes of Bloomberg are lying about Second Amendment supporters.
When anti-Second Amendment extremists are trying to paint Second Amendment supporters in the worst light possible, it never hurts to put the lie to that image. While it may not be an easy thing to do, the right delivery of a pro-Second Amendment message can pay huge dividends.
---
About Harold Hutchison
Writer Harold Hutchison has more than a dozen years of experience covering military affairs, international events, U.S. politics and Second Amendment issues. Harold was consulting senior editor at Soldier of Fortune magazine and is the author of the novel Strike Group Reagan. He has also written for the Daily Caller, National Review, Patriot Post, Strategypage.com, and other national websites.