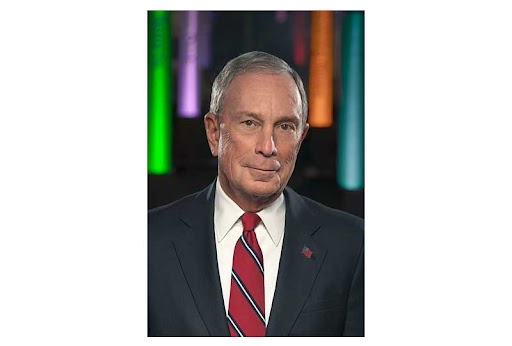 United States – -(AmmoLand.com)- Let's be honest: Former New York City mayor Michael Bloomberg is one of the most dangerous threats to our Second Amendment rights. He has a lot of money, and he uses it to push an anti-Second Amendment agenda through. He gets a lot of help from Hollywood and a large chunk of the media. It's a very formidable alliance.
Sadly, he also gets help from some Second Amendment supporters. Now, I don't think any Second Amendment supporter wakes up, and asks, "What can I do to help Bloomberg take away our Second Amendment rights?" No, this help is unintentionally provided, often when that Second Amendment supporter is trying to protect our right to keep and bear arms.
Let's get one thing out of the way: Michael Bloomberg – and those who support him – are in the wrong when it comes to our Second Amendment rights. Their agenda unfairly punishes law-abiding citizens who wish to exercise those rights for the horrific misdeeds of a very small number of people. Furthermore, much of what they propose doesn't work, and they then demand we give up more of our rights – again in the name of "safety" that will not be provided.
We have a right to be angry with Bloomberg, Schumer, Feinstein, and others who are pushing an anti-Second Amendment agenda. We have a right to be angry that we get labeled as "child killers" or "domestic terrorists" when we rightly point out that banning the AR-15 (or other modern sporting rifles) and imposing "universal background checks" will not solve the problem and would only punish millions of law-abiding citizens. We have a right to take exception to the actions of Andrew Cuomo, who has misused financial regulations to target the NRA.
Anger is a two-edged sword.
While it can motivate people to take action to protect their rights, it can also cause a lot of damage to what you are trying to protect. How many times have you said something in anger that you later regretted? Even when you apologize, there is still damage done that can never quite go away. Furthermore, the person you blew up at may not be willing to listen to you later, when things have calmed down. But it goes beyond the one-on-one interaction.
An angry response, no matter how justified the anger is (and yes, our anger at Bloomberg is justified), often will be used by the media to paint us as irrational. It will be an exhibit used by Bloomberg's Everytown group for its fundraising. As such, while you might have felt better in the moment, your rant just gave Bloomberg ammo to use against our Second Amendment rights.
Sadly, letting anger get the best of us is not the only way that some Second Amendment supporters are unintentionally aiding Bloomberg. It's also an inability to find a way to address some situations. For instance, let's look at the Parkland shooting.
We have long known that mass shooters tend to give off warning signs. The Parkland shooter was one of the most notorious in this regard, with dozens of interactions with local law enforcement, and at least two warnings sent to the FBI. Remember the righteous anger we felt when we learned this after Broward County Sheriff Scott Israel spent so much time smearing the NRA?
Now, it would seem logical, then to figure out how to intervene with an individual like the Parkland shooter – or the Newtown shooter – long before they reached the point where they took a gun and shot up a school (or some other public space). Second Amendment supporters have rightfully condemned the inaction of authorities prior to Parkland.
The problem is, of course, what to do? Some politicians, including some who generally have supported our Second Amendment rights, have proposed or supported "red flag" laws, which would allow for a temporary seizure of firearms by law enforcement under certain circumstances. Now, there are justifiable concerns about how these laws might be applied, including a tragic incident in Maryland, but right now, the truth is that Bloomberg has offered a way to stop mass shooters before they commit their horrific acts. While we can list the flaws and concerns, it is a solution he can present to many Americans, and Second Amendment supporters need to have a better solution as opposed to just saying no.
The cold, hard truth is that you can't beat something with nothing.
If all Second Amendment supporters do is say no to bad solutions, and they don't have a good answer when they are asked if they have an alternative, many of the folks Michael Bloomberg's hoping to recruit as donors and activists will end up backing the push for "red flag" laws, and then sign on to his agenda. One of the big reasons the post-Columbine push for gun control failed was because the NRA promoted Project Exile.
Here's another piece of cold, hard, truth: Some of these things we have to deal with won't have easy answers. If the "red flag" laws are a bad idea (and as proposed by Bloomberg, they are), then we need to think of alternatives that will accomplish the same thing – and not infringe on our Second Amendment rights – or additional safeguards.
Defending the Second Amendment is hard work. Second Amendment supporters have to know their facts, they face a hostile media and somehow prepare the next generation. All that is hard enough without giving Bloomberg an unintentional assist.
---
About Harold Hutchison
Writer Harold Hutchison has more than a dozen years of experience covering military affairs, international events, U.S. politics and Second Amendment issues. Harold was consulting senior editor at Soldier of Fortune magazine and is the author of the novel Strike Group Reagan. He has also written for the Daily Caller, We Are The Mighty, National Review, Patriot Post, Strategypage.com, and other national websites.