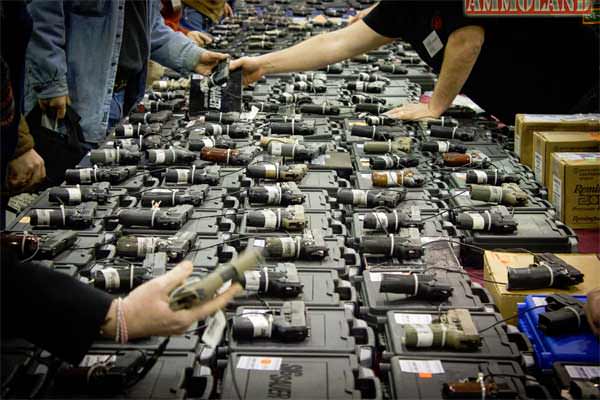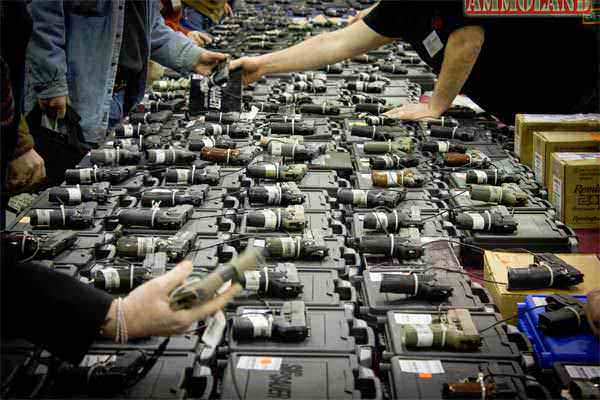 United States – -(AmmoLand.com)- Well, Amy Dickinson felt the heat for her column that advised a father to put his hatred of guns above loving his daughter. Unfortunately, rather than seeing the light, she has chosen to double down on her ill-informed anti-Second Amendment position.
First of all, to the weapons-grade idiots who sent threats to her, you didn't help the cause of defending the Second Amendment one bit. On the contrary, you gave Dickinson enough ammunition to stick to her guns, if you will. This is the type of stuff that is the epitome of helping Bloomberg. "Help" like that is not only counter-productive, it is wrong. Yes, Dana Loesch has taken massive amounts of abuse and threats, but two wrongs don't make a right.
That being said, Dickinson's follow-up piece has shown she probably was about as unreachable as Bloomberg on this issue. While Dickinson did take responsibility and issued a correction for the misleading information she put out on hollowpoint rounds, and did note a the owner of a range that she contacted viewed a .40-caliber semi-automatic pistol as "an appropriate choice" for a young woman, she still revealed hostility towards law-abiding gun owners. But the range owner had zero chance, thanks to those who sent threats. Granted, maybe his chances were slim prior to that, but the disrespectful and threatening messages torpedoed even those.
When we deal with a largely hostile media, we must always keep in mind how our support for the Second Amendment comes across. This is not about being "Vichy NRA" or "Negotiating Rights Away" or even being a "Fudd." The fact of the matter is that those hot-headed replies to her column were unmitigated stupidity.
She also accuses pro-Second Amendment groups of "gaslighting" the public into thinking owning guns is a right. Well, no, the Second Amendment protects our pre-existing right to own firearms. And whether they are a necessity or not is a choice to be made by an American. Don't like guns?  Well, nobody makes you own one (outside of Kennesaw, Georgia – and its law should be tossed, quite frankly).
The rest of her "arguments" from gun control center more around the misuse of firearms. She mentions the Columbine shooting, as well as a number of other incidents – albeit without enough detail to determine what went on. The Columbine shooting, it should be noted, occurred despite multiple gun laws, including the Gun-Free School Zones Act.
But the thing is, there are millions of Americans who have responsibly exercised their Second Amendment rights for a variety of purposes, be it self-protection, hunting, competitive shooting, plinking, or for a host of other legal, lawful activities. Those same Americans have never shot up a school, movie theater, church, mosque, or other public venue, either.
Despite that, Dickinson is using the misuse of a tiny fraction of the 393 million firearms in the United States to justify the unfair, unjustified, and wrongful collective punishment of those Americans – and painting every one of America's 100 million-plus firearms owners in a bad light using tools favored by bigots – to her 22 million readers. This is the harsh reality that we must accept.
We need to view these columns from Ms. Dickinson as a "lessons learned" moment. Well, more accurately, it's a "lessons reinforced" moment about the need to do our pro-freedom advocacy the right way. We need to remember the basics when it comes to protecting our rights. You can also get involved via NRA-ILA's Second Amendment Centers, or you can get in touch with an Election Volunteer Coordinator.
If you're not sure how to get involved, please ask for help. Reach out to some of us here via Ammoland, or contact the NRA. In today's media climate, a bad piece of Second Amendment activism is worse than doing NO Second Amendment activism at all.
---
About Harold Hutchison
Writer Harold Hutchison has more than a dozen years of experience covering military affairs, international events, U.S. politics and Second Amendment issues. Harold was consulting senior editor at Soldier of Fortune magazine and is the author of the novel Strike Group Reagan. He has also written for the Daily Caller, National Review, Patriot Post, Strategypage.com, and other national websites.