NEWINGTON, N.H. –-(Ammoland.com)- SIG SAUER, Inc. is pleased to announce the receipt of a 2019 Ballistic Best Editors' Select Award for "Most Diverse Manufacturer."
The Ballistic Best Editors' Select Awards are Athlon Outdoors recognition of superiority in class, quality, and innovation. SIG SAUER was recognized by the editors of Athlon for having the ability to, "handle a variety of different niches at once," including pistols, rifles, optics, ammunition, suppressors, and airguns, and having the ability to, "maintain its high quality standards with each new venture, raising the bar for every other manufacturer and garnering U.S. Military contracts."
"SIG is the only manufacturer in the industry that you can go to for everything you need to shoot, and we are honored to be recognized for all of our product categories by the Editors at Athlon Outdoors with this Ballistic Best Award for Most Diverse Manufacturer," said Tom Taylor, Chief Marketing Officer, and Executive Vice President, Commercial Sales. "We manufacture all of our products, across every product line, with the superior quality and innovation that we are known for, and that consumers have come to expect from SIG."
The SIG SAUER Ballistic Best Editor's Select Award for "Most Diverse Manufacturer" is featured in the Dec/Jan 2020 Issue of Ballistic Best published by Athlon.
---
About SIG SAUER, Inc.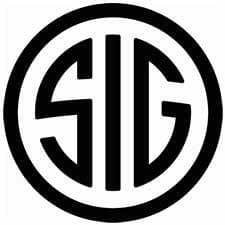 SIG SAUER, Inc. is a leading provider and manufacturer of firearms, electro-optics, ammunition, airguns, suppressors, and training. For over 150 years SIG SAUER, Inc. has evolved, and thrived, by blending American ingenuity, German engineering, and Swiss precision. Today, SIG SAUER is synonymous with industry-leading quality and innovation which has made it the brand of choice amongst the U.S. Military, the global defense community, law enforcement, competitive shooters, hunters, and responsible citizens. Additionally, SIG SAUER is the premier provider of elite firearms instruction and tactical training at the SIG SAUER Academy. Headquartered in Newington, New Hampshire, SIG SAUER has almost 2,000 employees across eight locations. For more information about the company and product line visit: sigsauer.com.