Opinion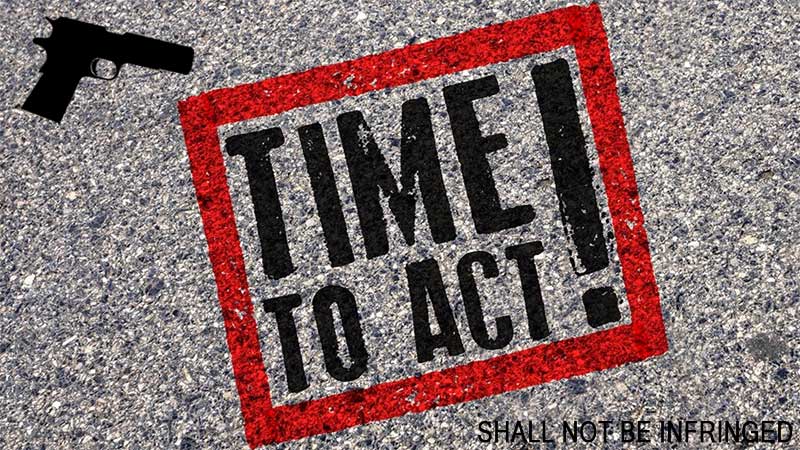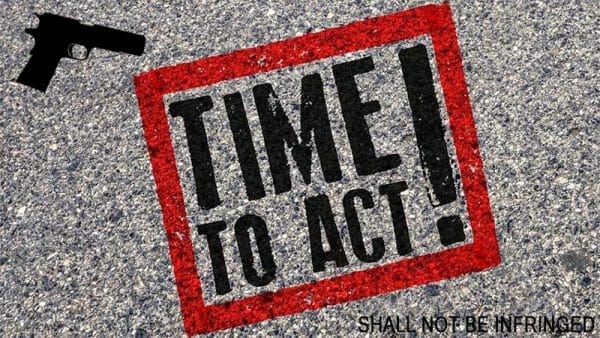 United States – -(AmmoLand.com)- Not all legislation that Second Amendment supporters don't notice right away is a threat to our rights.
Sometimes, the legislation that comes in below the radar actually improves the situation. One such bill is HR 5289, The Home Defense and Competitive Shooting Act, introduced by Representative Roger Marshall (R-KS).
According to a release by Representative Marshall, this legislation removes certain rifles from the provisions of the National Firearms Act. Specifically, rifles with barrels shorter than 16 inches.
"Opponents of the Second Amendment want to use bureaucracy and regulations to obstruct citizens attempting to exercise their God-given right to keep and bear arms. The firearms addressed in this bill are commonly used for hunting, personal defense, and competitive shooting," Representative Marshall said in the statement.

"Since I came to Congress, I have fought tooth and nail to stop attempts that would strip our Constitutional right to keep and bear arms. This bill will eliminate regulations designed not to protect Americans, but to deny them their Constitutional rights."
While it might seem like a small step, this bill does a lot more than many might think. It provides huge benefits to those who wish to use modern multi-purpose semiautomatic firearms like the AR-15 for home defense.
This happens much more often than many are thinking, although the stories are buried by a biased national media. It's no wonder that the National Shooting Sports Foundation estimates that more than 16 million modern multi-purpose semiautomatic firearms have been sold.
What are these benefits stemming from this modification to the National Firearms Act?
Well, for starters, it means that to buy an AR-15 (or any other rifle) with a barrel less than 16 inches long will only require passing the National Instant Check System. No need for a $200 transfer tax, no need for permission from the chief law enforcement officer in your jurisdiction, no need for permission to travel across state lines. Heck, buying an AR-15 upper with a barrel under 16 inches and installing it on a rifle you currently own will not put you at risk of a federal felony conviction leading to ten years and a $250,000 fine.
That alone is huge, but there is something even bigger than all of those benefits: The end of the registration requirement. Not only would new short-barrel rifles not have to be registered, but the legislation also calls for the destruction of registration records currently being held. In essence, this bill does the opposite of the TRACE Act introduced by Representative Michael Quigley (D-IL). In addition, state laws would be preempted. In short, a lot of onerous restrictions would be lifted. It should be noted that both the National Rifle Association's Institute for Legislative Action and Gun Owners of America are backing this bill.
"On behalf of the NRA's five million members, I thank Dr. Marshall for introducing necessary legislation that will restore Constitutional rights to law-abiding Americans to choose which firearms best suit their needs," NRA-ILA executive director Jason Ouimet said. "It's time Congress eliminates costly and unnecessary government regulations on short-barreled rifles, which are used in sport shooting, hunting, and are especially popular with women gun owners for self-defense."
The Home Defense and Competitive Shooting Act is a step in the right direction for Second Amendment rights.
Second Amendment supporters should take the time to contact their Representative and Senators and politely urge them to support this legislation. In addition, they should also take the time to send a thank-you note to Representative Marshall.
---
About Harold Hutchison
Writer Harold Hutchison has more than a dozen years of experience covering military affairs, international events, U.S. politics, and Second Amendment issues. Harold was consulting senior editor at Soldier of Fortune magazine and is the author of the novel Strike Group Reagan. He has also written for the Daily Caller, National Review, Patriot Post, Strategypage.com, and other national websites.