RE-ELECT ANTHONY COLANDRO TO THE NRA BOARD OF DIRECTORS!
CNJFO Endorses Anthony Colandro!
New Jersey – -(AmmoLand.com)- Anthony Colandro deserves a full 3-year term on the NRA Board of Directors! His independent, take no-BS style has enabled him to build Gun For Hire, a successful and expanding range business just 15 miles from the heart of the anti-gun bastion known as New York City! His soul is good, his intentions are benevolent, his philanthropic deeds are beyond measure.
Colandro runs a top-notch operation, has world-wide appeal with gun owners of every walk of life, and has continuously supported CNJFO and our members from our humble beginnings.
Anthony's DECADES of Second Amendment activism experience, fighting for all of us, with a target on his back, is the thing legends are made of! Leading rallies, testifying for gun owners at hearings held at our state capitol, hosting Tony Simon's Diversity Shoot and the Second Amendment Women Shooting Club–SAW at his range. He never stops fighting! His in-your-face weekly radio broadcast reaches millions of gun owners nationwide.
It is for these and so many more reasons that the Board of Trustees, Executive Committee and rank & file members of New Jersey's most active & agile Second Amendment organization, the Coalition of New Jersey Firearm Owners, Inc., proudly endorses Anthony P. Colandro, our 76th NRA Board of Director, for reelection! Colandro is an asset beyond belief, and will continue to help steer the National Rifle Association far into the future! Please cast your bullet vote for Anthony P. Colandro of Woodland Park, NJ!
---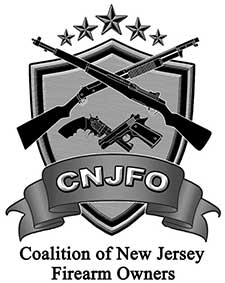 Coalition of New Jersey Firearm Owners
The Coalition of New Jersey Firearm Owners is a not for profit, charitable organization formed under Section 501(c)(3) of the Internal Revenue Code. Donations are tax-deductible as charitable contributions for federal income tax purposes to the extent allowed by law.
©2019, All Rights Reserved, Coalition of New Jersey Firearm Owners
PO Box 768, Sewell, NJ 08080
This email was sent to: www.cnjfo.com