USA – -(AmmoLand.com)- Since the Winter 2020 Board Meeting of the NRA in Tyson's Corner, VA a few weeks ago, the question I've been asked most often by Members is "Who should I vote for in the Board of Directors Election?"
As a Board Member of Save the Second, an organization formed last year to represent the concerns of NRA Members and American Gun Owners in regard to the crisis at the NRA, I want to distinguish between the personal opinions and thoughts that I am about to share and any official endorsements from STS. The Board of STS has decided not to officially endorse or rebuke any candidate. Other Board Members have shared their own thoughts on this matter as well. Ron Carter and Anthony Garcia (the Founders of STS) and I did a 2-hour podcast on January 27th discussing all 38 Candidates on the Ballot and went into detail about why did or did not support them for the Board. I will be linking specific segments of that long podcast in this article.
It is important to point out that no one should blindly follow my advice, nor anyone else's, in regard to NRA Voting. One of the reasons that NRA is in the mess it is currently in is that lack of attention being paid to the details by The Members and far too many Directors. Voting for the "Save The Second Picks" or "Rob Pincus' Picks" is functionally no different than voting for "The Nominating Committee's Picks". We need a more educated Membership to hold a more engaged Board of Directors accountable. I would encourage you to spend some time with the Scribd NRA Board Voting Guide from STS, compiled primarily by Ron Carter, to get a more thorough idea of who all the candidates are. There is also a Candidate Google Doc sharing a quick overview of them, including their social media and contact info.
With all that said, let's get on to who I am endorsing for the 2020 NRA Board Election. These picks are based primarily on the actions and communications that these people have had with (and/or on the behalf of) concerned NRA Members in regard to the need for the organization to reform in significant ways. In another year, many of the other people on the ballot might be "good NRA Directors", but not in this time of crisis and change.  My selections are in alphabetical order, I strongly encourage to follow the time-stamped linked to the video just past each name to hear me explain why I am supporting them. Remember that the more people you vote for, the less weight your vote carries (research Bullet Voting).
Anthony P. Colandro – VIDEO [ Anthony P. Colandro is Endorsed by AmmoLand News]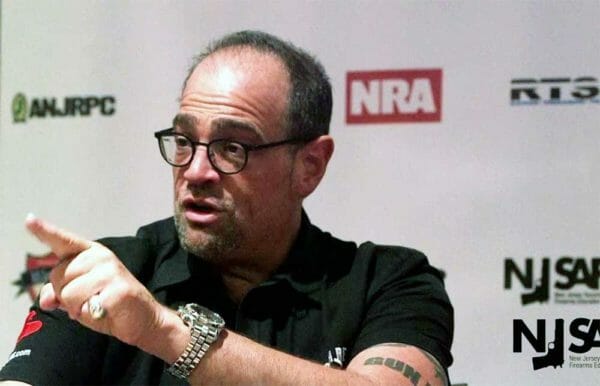 Anthony came out of the gate in his bid for the NRA Board as an agitator and outsider who wanted to make things better. At some point during the politics of 2019, he ended up being officially endorsed by the NRA Old Guard for the 76th seat and that dulled his attraction for many of us looking for reform.  I was very critical of Anthony for accepting that endorsement. More than almost any other candidate on the ballot this year, Anthony has done the work to earn my support in this year's election by continuing to work for a better NRA and to speak his truth with very little sycophancy to the establishment that I believe is doing the organization more harm than good at this point. I am very interested in seeing what he would do with a three year term and some possibly influential committee assignments.
Graham Hill – VIDEO [Graham Hill is Endorsed by AmmoLand News]
Graham Hill is the only member of the Executive Committee on the ballot that I can support for another term on the NRA Board of Directors. He is very well respected, articulate and passionate about gun rights and making the NRA Stronger and more Effective. He was ahead of the curve in regard to engaging concerned NRA Members and making us feel welcome and valued at the Board Meetings and he has had a very "open door policy" in regard to discussing tough issues with us. He also distinguished himself during the Winter Board Meeting by being the only Committee Chair to actively engage attending members in the meeting. These actions speak highly of his commitment to serving The Members and the cause above "the organization".
Robert Mansell – VIDEO
Robert is relatively new to the NRA scene, just finishing his first term as a Director. He has been very engaging with Members and has demonstrated an interest in being a "beyond the minimum" Director. He attends meetings that he isn't required to and seems to be well educated in the NRA's current situation and how they got there. He is also a long term Firearms Industry Professional with a strong sense of how the Average American Gun Owner thinks.  His fresh & grounded perspective would be an asset to the Board during this time of evolution.
Todd J. Rathner – VIDEO
Todd Rathner is one of the most active NRA Board Members. He attends events such as SHOT Show, Gun Rights Policy Conference and other community events not connected to the NRA. He is an articulate speaker and strong advocate for all gun rights and freedoms. Of all the Directors, he is the most evolved over the past year in regard to engaging and communicating those of us with a concern about the crisis inside the NRA. While he is not a "reformist", he is a realist. He worked harder than anyone else on the ballot in response to the Member's Petition for the establishment of an Attendance Policy for Board Members, which was voted into existence by the Board at the Winter Meeting.
Steven C. Schreiner – VIDEO
Steve Schreiner has served the NRA for many years and is a close ally of Lt. Col. Robert Brown, who has been one of the most vocal critics of the current NRA Leadership and the obvious problems that they created or allowed. While Mr. Schreiner has not been an agitator in regard to reform, his work towards a better NRA has been demonstrated through action and many conversations with concerned members.
Frank C. Tait – VIDEO
Frank Tait was THE Reform Candidate on the ballot this year. He was the Member who submitted and read the Resolution calling for a position of no confidence in Wayne LaPierre at last year's NRAAM Members' Meeting. He is the only candidate who has expressly supported all Five Tenets of Reform proposed by Save The Second. He and I sat down to talk about his run for the NRA Board and his position on Reform after the Fall Board Meeting. A couple of weeks ago, I challenged Frank's evolution in regard to the urgency many of us have in regard to Wayne LaPierre stepping down immediately from the leadership of the NRA. He explained his position, which is well thought out and I understand it. I still disagree with him on that issue, but that doesn't eclipse the fact that we agree on 90% of the issues facing the NRA at this point. Frank has extensive business experience and insight combined with his passion for fixing the NRA.
James L. Wallace – VIDEO
Wallace is the Executive Director of the Gun Owners' Action League. I have worked with GOAL, the leading Gun Rights Organization in Massachusetts, for over a decade and watched him and his team make real progress in that very un-gun-friendly Commonwealth. I have also watch Wallace and GOAL deal with controversy & criticism and push through it to the best they could for gun owners and gun rights. He is a very active member of the gun community, spending time at local events in MA and national events such as Gun Rights Policy Conference. He has also coordinated efforts with other State Leaders across the country. I believe he is committed to helping bring about reform so that the NRA is stronger and more effective in the future.
Those are the seven candidates that I will be voting for this year. If you have a specific question about my position or thoughts on other candidates I encourage you to review my thoughts in the aforementioned STS Video.
Save the Second's Guide…
---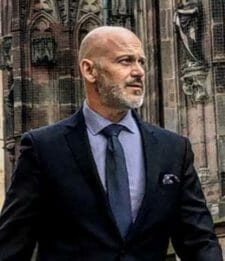 About Rob Pincus
Rob Pincus has been educating people about defensive shooting and related personal defense topics for over two decades. He is the Executive Director of Personal Defense Network and the owner of I.C.E. Training Company. He has authored several books, produced over 100 training DVDs, appeared on several TV & Radio shows and trained military, law enforcement and armed individuals around the world. His advice focuses on efficiency and practicality based on his own experiences and continuing research of both real-world events and cutting edge training practices. www.icetraining.us