Opinion
Idaho – -(AmmoLand.com)- While we work on pushing pro-gun bills in the capital, and stopping anti-gun bills that creep in, we want to tell you about our incredible protest in front of Michael Bloomberg's office here in Idaho!
It isn't every day that a radical gun-grabber sets up a campaign office in Idaho.
However, several weeks ago that's exactly what Bloomberg did.
He set up an office in Boise.
His campaign has additional plans to set up additional Bloomberg offices in Pocatello and Coeur d'Alene.
To make sure Bloomberg knows that Idaho's gun owners want nothing to do with his radical gun control agenda, we held a peaceful protest in front of his Boise office with nearly 400 gun owners!
You can read about the protest here.
The turnout was incredible given the late notice for the rally and the cold weather that could have driven many gun owners away.
But the rally is a welcome sign that gun owners are fired up for the 2020 elections.
It is crucial that gun owners remain vigilant in voicing our opposition to gun control.
If we become apathetic and lazy in our defense of freedom, we'll end up in the same place as Virginia, and no one in Idaho wants that!
As we get deeper into the legislative session I hope you'll continue to stand with us against gun grabbers, no matter where they are.
On pro-gun legislation, we are still waiting for the first hearing on Firearm Preemption Expansion. If you have not already done so, be sure to sign your petition to support the bill here.
Constitutional Carry has had its "Print Hearing" and is awaiting a full public hearing.
Be sure to stay on the lookout for that hearing and let's pack the room when it takes place.
We are working hard to ensure that Sandpoint Mayor Shelby Rognstad does not get any traction on his desire to create more 'gun-free' zones in Idaho.
Thank you for your perseverance in defending gun rights in Idaho.
For Idaho,
Greg Pruett
President
Idaho Second Amendment Alliance
---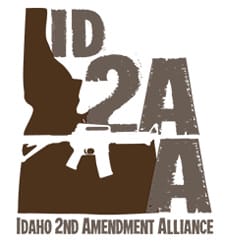 About Idaho Second Amendment Alliance:
Idaho Second Amendment Alliance is a nonprofit, nonpartisan, single-purpose organization dedicated to preserving and protecting the Constitutionally protected right to keep and bear arms through an aggressive grassroots program designed to mobilize public opposition to the anti-gun legislation.
Our website can be located at www.idahosaa.org.