If leasing an apartment, some thoughts on what to do and not to do if you have firearms.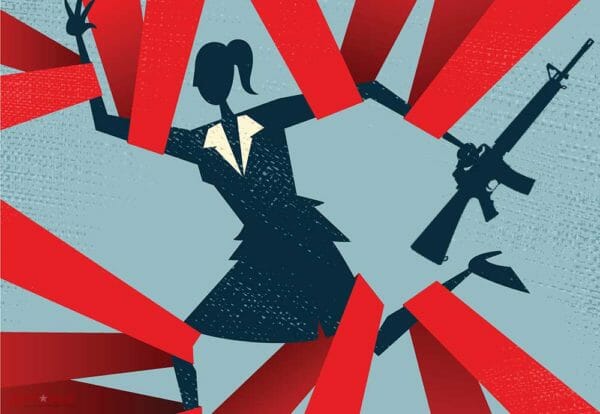 Virginia – -(AmmoLand.com)- A Virginia Citizens Defense League member got an unpleasant surprise when he advised his apartment's management that there are firearms in an area where maintenance needed to do some work.
He found out in short order that the lease agreement prohibited firearms on the property!
The agreement was poorly written and could have been interpreted as only illegal firearms, but management claims any and all firearms would be prohibited.
Some thoughts on this:
Read your lease agreement carefully for restrictions on firearms before signing it. If you haven't signed the agreement, you could ask for a waiver if you really like the facilities, and see what they say. Worst case, look for an apartment somewhere else.
Tell no one that you have firearms, including management and neighbors. What they don't know, won't hurt them.
Always lock up firearms that are left behind when you are not there. Use a safe, preferably not marked as a gun safe, so that workers or management don't know what is inside the safe and can't find out.
Be sure to lock up ammo and gun accessories, too, leaving no hint of your ownership of firearms.
When transporting firearms out of the apartment, carry them in nondescript cases that don't scream "gun." This is especially important for long guns.
If you are unsure if your lease allows firearms or not, don't ask, don't tell!
---
About Virginia Citizens Defense League, Inc. (VCDL):
Virginia Citizens Defense League, Inc. (VCDL). VCDL is an all-volunteer, non-partisan grassroots organization dedicated to defending the human rights of all Virginians. The Right to Keep and Bear Arms is a fundamental human right.
For more information, visit: www.vcdl.org.