U.S.A. –-(Ammoland.com)- After almost ten years, the Operation Fast & Furious scandal is back in the news, as Mexico President Andres Manuel Lopez Obrador is demanding answers about the notorious gun trafficking investigation, and the Citizens Committee for the Right to Keep and Bear Arms says he should get what he's after.
CCRKBA Chairman Alan Gottlieb quickly declared in a scathing news release that not only should Obrador get those answers, so should U.S. citizens.
What's more, Gottlieb placed blame for the scandal on the shoulders of former President Barack Obama, then-Attorney General Eric Holder, and former Vice President Joe Biden, who is now running for the presidency.
AmmoLand's David Codrea, who covered Fast & Furious extensively after breaking the story in late 2010, offers his perspective of this new development here. Codrea was honored in September 2011 with an award from the Second Amendment Foundation for his groundbreaking coverage of the scandal.
According to Reuters, "Mexico's president…urged the United States to shed light on (the) gun-running sting that caused bilateral friction under the Obama presidency…"
"Setting out to stop cross-border gun smuggling," the Reuters report recalled, "the U.S. scheme allowed people to illegally buy arms in the United States and take them to Mexico so that the weapons could be tracked and lead law enforcement officials to drug cartel bosses. Some weapons were later blamed for gangland slayings in Mexico."
The scheme was hatched in 2009 at the Bureau of Alcohol, Tobacco, Firearms and Explosives in Phoenix, Ariz. The idea was allegedly to track illegal gun trafficking across the border to Mexico by allowing various suspects to do large quantity purchases of guns, and then track them and see where they went.
But the operation turned into a disaster as the agency quickly lost track of guns. At least one retailer expressed concerns to ATF that one or more of those guns could wind up killing a police officer.
That's exactly what happened in December 2010 when Border Patrol agent Brian Terry was gunned down in an exchange of gunfire. Two guns recovered at the crime scene were quickly linked by serial number to the sting operation. By some estimates, 2,000 to 2,500 guns were allowed to "walk" across the border after being purchased in bulk quantities over the course of several months by suspects who were later arrested and prosecuted. In the years since, several other guns linked to the operation have been recovered at Mexican crime scenes.
When he testified at a hearing before the U.S. House Committee on Oversight and Government Reform, then-ATF agent Carlos Canino called the operation a "perfect storm of idiocy." During Fast & Furious, Canino was acting ATF Attaché in Mexico, and was highly critical of how the operation was conducted. Canino went on to be a special agent in charge of the Miami and Los Angeles Field Divisions for ATF before retiring Jan. 31 of this year.
Now, nearly a decade after the Terry murder exposed Fast & Furious as a fiasco, the spotlight has shifted back on this controversial operation.
"Fast and Furious was a scandal of monumental proportions," Gottlieb recalled. "The Obama/Biden administration at first feigned ignorance, then withheld thousands of subpoenaed documents from the House Oversight Committee, claiming executive privilege until a federal court ordered them to be turned over to investigators."
Because of his refusal to turn over the documents, instead seeking executive privilege protection from Obama, Holder became the first sitting U.S. Attorney in the nation's history to be held in both criminal and civil contempt of Congress.
"Under Barack Obama, Joe Biden and former Attorney General Eric Holder, the federal Bureau of Alcohol, Tobacco, Firearms and Explosives (ATF) allowed more than 2,000 firearms to get into criminal hands in Mexico," Gottlieb said. "Many people have been killed, including Border Patrol agent Brian Terry."
There is no small irony in the fact that Biden, now the presumed Democratic presidential nominee for 2020, is promising major gun-control efforts if elected. His agenda was detailed recently by AmmoLand News here.
Gottlieb is no stranger to the Fast & Furious scandal. Early in the investigation, he called for a special prosecutor to go after those responsible.
The scandal led to several hearings before the House Oversight Committee, then chaired by former Congressman Darrell Issa (R-CA).
Gottlieb reflected on the case—a scandal in what Obama once claimed to be a "scandal-free" administration, provided one ignores F&F, Benghazi, the State Department/Hillary Clinton email case, the IRS scandal, all mentioned here—and observed:
"Mexico and every U.S. citizen deserves not only an apology but Holder and several other former Obama/Biden administration officials should have been criminally prosecuted. Bad actors should be punished, not law-abiding American gun owners, as Joe Biden has proposed with his gun control agenda if elected president."
WND quoted President Obrador several days ago commenting:
"What seems serious to me is that a violation of our sovereignty was carried out, a secret operation and that Mexicans were killed with these weapons. How could this be? A government that invades in this way, that flagrantly violates sovereignty, international laws. We have to shine light on this so that an action of this type will never be carried out again."
---
About Dave Workman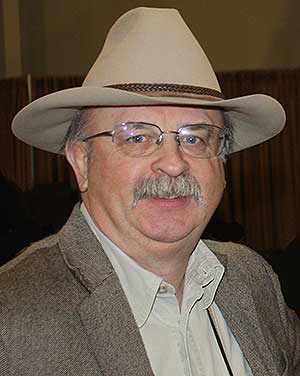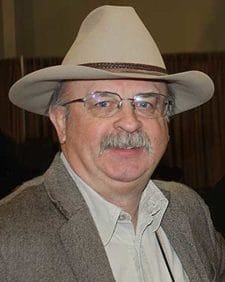 Dave Workman is a senior editor at TheGunMag.com and Liberty Park Press, author of multiple books on the Right to Keep & Bear Arms and formerly an NRA-certified firearms instructor.