U.S.A. –-(Ammoland.com)-  One of the big perks in writing for AmmoLand is that we have access to the products of nearly every major manufacturer out there.  The counterpoint to that is that there's usually a lot less time available to check out the gear made by smaller businesses.  Thankfully, that isn't always the case.  Such as when Iron Sights Gun Company (ISGC) owner Mike Conroy reached out to me.  ISGC is a Veteran owned and operated gun store/range in Southern Louisiana.  They've started moving into manufacturing soft goods, such as a range bag, duffel bag and morale patches.  The morale patches have done well enough that they've started a monthly subscription service (ISGC Patch Club), but we're mainly here to take a look at their range bag.
Tech Specs:
Dimensions: 17.72 x 9.84 x 10.63 in
Made of 600D Oxford Polyester
Available in both Black and Tan colors
Magazine pouches in both of the large front and back pockets
2 large side pockets
2 smaller pockets on the outside of the side pockets
A very spacious main compartment which also includes 2 adjustable/removable dividers
90% LOOP VELCRO on the exterior (except the bottom)
Available in black and tan
Ok, so we've got a hefty range bag that doubles as a morale patch display platform.  Is this a gimmick product or does it have legitimate chops?  I'm happy to say that it's an extremely capable range bag, but it does have a couple points it could improve on.  Let's see what worked and what didn't!
What works:
-The main compartment is huge.  I packed for a big range day, then turned it into a range/picnic with my wife and kids, so I tossed in 4 extra sets of electronic ear protection and still had plenty of space.  I had used the dividers to cut the main compartment in half, keeping my equipment separate from my ammo.
-The bag is certainly strong enough.  When it's plumb full there's no signs it's going to have structural issues.  So I added a 35 lb dumbbell on top.  Still no stitches popping or fabric tearing.  That'll do!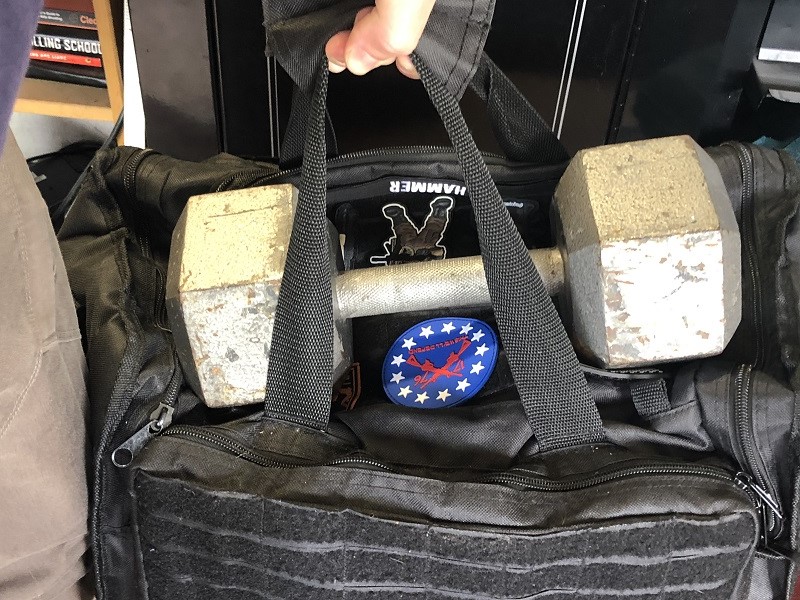 -The organizational options are Goldilocks.  There's neither too many pockets, nor too few.  Main compartment is huge, the end pockets are big enough for small tools, cleaning kits and other sundry items you might need to keep your range day going, and the side pockets are both big enough for 4x 30-round AR15 mags with ease.
-The Velcro hook/loop exterior.  If you like slapping patches on, this bag's got all the acreage you need.  Not just for irreverant morale patches, this space is good for name tags, unit patches, or other identifying information.  Hell, this would make a good "Go Bag" to store a large number of loaded mags in, and if you wanted to have more than one bag on hand, you can caliber label the exterior.  Or just stick with "Baby Yoda" and the "Pandemic Slut" from the ISGC Patch Club.  Never thought I'd write that sentence….
What needs work:
-That second to last point up there mentioned the side pockets fitting 4x 30-round AR mags easily.  The trouble is, there's pouches sewn in for six.  The pouches are sewn in too high (so that the zipper hits the mags unless you want to do some origami), and too close together (so that 6 won't fit in correctly).  I just opted not to use the built-in pouches and dropped 4x mags in, which worked just fine.  There's room for a 5th, though a little tight.  A couple small adjustments and this issue (from an early-release review sample) is gone.
-Hair.  This is no fault of the manufacturer, it's just unavoidable if you have pets and hook/loop (velcro).  I don't care if it's your tactical Belgian Malinois of if you have a "crazy cat lady" horde of felines.  If they're near this bag, prepare for the hair.
Bottom line:
The Iron Sights Gun Company Range Bag might not be from a major manufacturer, nor a famous brand name.  It is a solid piece of equipment though, and one I'm happy to be using.  One thing that will definitely keep ISGC competitive is their price.  I'm used to dropping ~$80 on a tough range bag, but this one is coming in at $49.99.  If you're on the hunt for a good way to carry and organize your ammo and range equipment, check out Iron Sights Gun Co and their range bag.
---
About Rex Nanorum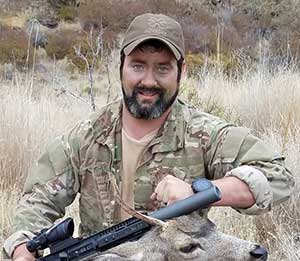 Rex Nanorum is an Alaskan Expatriate living in Oregon with his wife and kids. Growing up on commercial fishing vessels, he found his next adventure with the 2nd Bn, 75th Ranger Regt. After 5 tours to Afghanistan and Iraq, he adventured about the west coast becoming a commercial fisheries and salvage SCUBA diver, rated helicopter pilot instructor (CFII) and personal trainer, before becoming a gear reviewer and writer."