Massachusetts – -(AmmoLand.com)- On May 18, 1825, Daniel Baird Wesson was born in Worcester, Massachusetts. He began working in the firearms industry at 18 with an apprenticeship to his older brother Edwin.
It was at Edwin's shop that he met his future-wife, Cynthia, whose father disapproved of her relationship with a "mere gunsmith." In her father's defense, the early years weren't easy for Daniel, who was known to most as "D. B."
When D. B. teamed up with Horace Smith in 1852, the duo's eventual success was far from certain. They formed their first of two partnerships and began producing what we recognize today as the Volcanic line of repeaters. Financial issues in late 1854 led to the partnership's dissolution and sale of the company, which eventually went on to become Winchester Repeating Arms Company.
The second "Smith & Wesson" was much more successful. On November 18, 1856, a factory ledger notes the reformation of a Smith and Wesson partnership. Wesson contributed $2,003.63 and Smith put in $1,646.68 – and just like that, they were off and running. They paid Rollin White $497 as a licensing fee for his patent on the bored-through cylinder, with an additional royalty of 25 cents per gun.
All told, it cost $4,147.31 (including White's fee) for the two men to start a company that would go on to become a household name in the firearms business. Adjusted for inflation, that's approximately $122,600 in 2020 money.
That initial startup cost paid off handsomely. By October 1865 – just shy of nine years later – both Horace and D. B. cleared $163,000 in annual personal income. That's just shy of one million dollars today. They were the only two residents in Springfield, Massachusetts, with six-figure incomes. (D. B.'s father-in-law must have eaten a lot of crow that year!)
In 1873, Horace Smith sold his stake in the company to D. B. and retired. Horace was 65 and D. B. was 48. This began an impressive era of Wesson-family dominance in the management of the company. D. B. ran Smith & Wesson as a sort of family business. Sons Walter and Joseph were company partners. Grandson Douglas helped develop and produce the .357 Magnum. Great-grandson Dan worked there for decades and eventually opened a gun company with his own name: Dan Wesson Firearms. It wasn't until 1946 – 90 years after the company's founding – that someone other than a Wesson held the title of company president.
Wesson lived quite well in Massachusetts; the best word to describe his main residence would be "palatial," costing approximately $400,000 to build ($12.4 million today), but he wasn't a stingy man. D. B. spent a great deal of his money on hospitals and other civic improvements. Still, he lived a relatively private life. An article from 1905 noted that ⅔ of Springfield residents wouldn't be able to tell you what the initials stood for, despite him living there as their neighbor for 50 years.
Less than a year after that article ran, on August 4, 1906, D. B. passed away from heart failure. He was 81. Despite his name being the latter part of the company, D. B. Wesson is, without a doubt, the powerhouse that made Smith & Wesson one of the most respected brands of the 19th and 20th centuries.
---
About Logan Metesh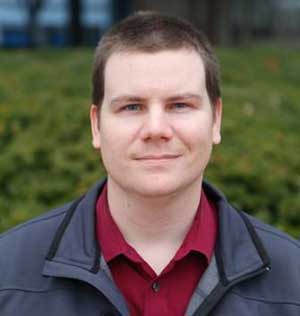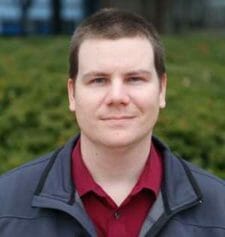 Logan Metesh is a historian with a focus on firearms history and development. He runs High Caliber History LLC and has more than a decade of experience working for the Smithsonian Institution, the National Park Service, and the NRA Museums. His ability to present history and research in an engaging manner has made him a sought after consultant, writer, and museum professional. The ease with which he can recall obscure historical facts and figures makes him very good at Jeopardy!, but exceptionally bad at geometry.