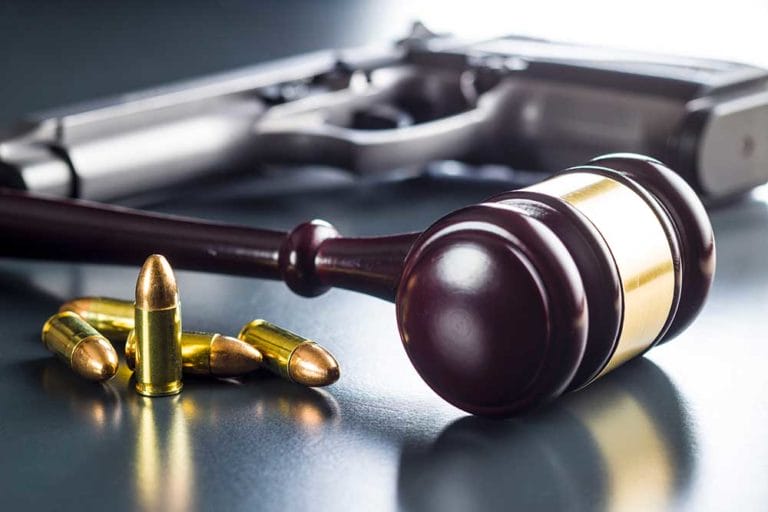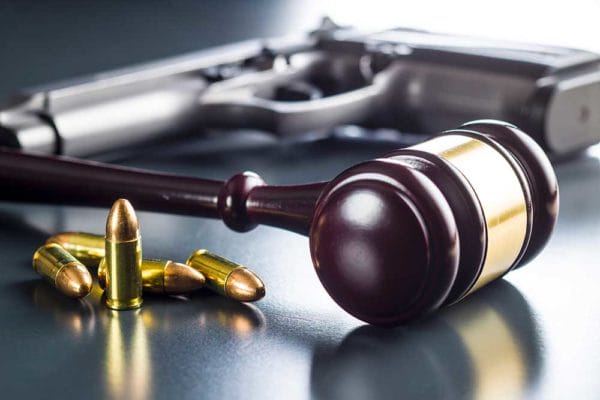 ASHBURN, VA –-(Ammoland.com)-Today I joined Silver Eagle Group by being represented by McCandlish Lillard in a lawsuit against Governor Northam for violating my rights under Article I Section 13 of the Virginia State Constitution.
Governor Northam always said he wasn't going to split up the state when it came to the easing of restrictions due to COVID-19. That is, of course, until he did just that by separating Northern Virginia and keeping us shut down while the rest of the state reopens. That includes indoor ranges like my home range of Silver Eagle Group in Ashburn.
The state shut down indoor ranges that are better equipped to implement social distancing and follow CDC guidelines than your local big box stores. Yet, these big box stores are still open for business, and I cannot practice my Constitutionally guaranteed right. The indoor ranges have millions of dollars invested in air filtration systems to handle heavy metals that can easily handle viruses. These air filtration systems massively exceed anything the businesses that are still open have in use.
COVID-19 is a severe illness.
Before we get into why I am suing the state, let me just say I do believe that COVID-19 is a severe illness. In fact, people close to me have been affected by the virus. That said, I do think that opportunistic Governors from across the country are using the virus as an excuse to tear down the economy and infringe on our God-given rights. To them, everything is politics. They see this as an opportunity to "fundamentally transform the country."
The state of Virginia's government is playing favorites when it comes to deciding what businesses will be allowed to survive and what companies the state's restrictions will push out of existence. If we learned anything over the last six months in the Commonwealth is that a lot of Virginia politicians would love nothing more than to shut down all gun ranges, firearms stores, and strip away every Virginian of their right to bear arms. Northam and his cronies will do the bidding of their overlord, Michael Bloomberg. I fight against these infringements every day as the Virginia State Director for Gun Owners of America.
Those are some great reasons to sue the Governor over the order shutting down indoor ranges in Northern Virginia, but that isn't why I am part of this lawsuit.
I believe that a right delayed is a right denied. I whole heartily believe it is my right and civic responsibility to train with my firearms safely. Being familiar with my firearms makes me and those around me safer. The Governor's order prevents me from exercising my right and duty as a responsible gun owner. Northern Virginia is a crowded place. I don't have access to any property to use for shooting. I depend on indoor ranges to remain familiar with my guns.
The Governor's order takes away that right in the name of "safety." Yet trails are still open and packed on the weekends. Big box stores are still open and full of customers. I can go to Home Depot or Lowes and buy lawn furniture, but I cannot exercise my right to bear arms. There is nothing in the U.S. or Virginia Constitution that gives the Governor of Virginia the right to suspend the rights of citizens whenever he deems it necessary, and yet that is what is happening.
In fact, there is a law in Virginia that bans the Governor explicitly from using a state of emergency to violate the U.S. or state constitutions. Earlier this year, Safeside Tactical, the VCDL, and GOA sued Virginia for breaking the law when the Governor decided indoor ranges cannot operate during the Pandemic. The Governor was so terrified by the Virginia court system because he knew what he did was illegal, that he tried to get the case moved up to the federal level. He was hoping an anti-gun judge would rule in his favor. A Clinton-appointed federal judge correctly ruled that the case was about a Virginia law and that the plaintiffs were suing the state for violating Article I Section 13 of the Virginia Constitution. He remitted the case back down to the state level for a state judge to hear the suit.
A Lynchburg circuit-court judge ruled that the Governor and the state could not shut down indoor ranges. Unfortunately, the judgment only applied to that one range in Lynchburg, but it did highlight every reason why the Governor does not have the power to shut down a person's right to visit an indoor range. The Governor now rebuked by a state court could have done the right thing and applied the ruling equally to all indoor ranges across the Commonwealth and let them open up, but he chose to let his hatred of guns cloud his better judgment.
And that is where we are today and why I am part of the lawsuit. Some say that being a part of this lawsuit could paint a target on my back, but I am not one to back down to a bully. They might be right, but I already have a pretty big target on my back by reporting on various ATF leaks with AmmoLand News and being the Virginia State Director for GOA.
Sometimes you just have to do the right thing and not worry about the fallout.
---
About John Crump
John is a NRA instructor and a constitutional activist. He is the former CEO of Veritas Firearms, LLC and is the co-host of The Patriot News Podcast which can be found at www.blogtalkradio.com/patriotnews. John has written extensively on the patriot movement including 3%'ers, Oath Keepers, and Militias. In addition to the Patriot movement, John has written about firearms, interviewed people of all walks of life, and on the Constitution. John lives in Northern Virginia with his wife and sons and is currently working on a book on leftist deplatforming methods and can be followed on Twitter at @crumpyss, on Facebook at realjohncrump, or at www.crumpy.com.