U.S.A. –-(AmmoLand.com)- Declaring the Second Amendment "is color-blind," the Second Amendment Foundation has launched an ambitious project to "remind America that the right to keep and bear arms is all-inclusive" and suggested its attorneys will take a hard look at any allegations of discrimination against minorities seeking to purchase or carry firearms legally for personal protection.
"No law-abiding citizen should ever be denied the right to purchase a firearm or get a license to carry due to the color of their skin," said SAF founder and Executive Vice President Alan Gottlieb.

"We're launching our new Equality Project now because in recent days the topic of racism has been on everyone's mind, and there's been an increasing interest in gun ownership among minorities."
As far back as 2017, gun ownership among minorities has been making news. Three years ago, a Pew Research Center survey showed gun ownership among blacks was lower than among whites, "but not my much." Among whites, 36 percent said they own guns and 49 percent live in a household where someone owns a firearm. Among African-Americans, 24 percent said they own guns and 34 percent live in a home where someone else has a firearm.
Pew added this: "The numbers are lower for Hispanics, 15% and 21%."
Last year, NPR reported on the National African American Gun Association (NAAGA), whose goal is "to introduce black Americans to guns and also instruct them on how to use them." The group was founded in 2015 and by mid-2019 when NPR focused on them, NAAGA reportedly had "roughly 30,000 members and 75 chapters nationwide." They are based in Griffin, Georgia.
This past January, WAVY News in Portsmouth, Virginia reported local gun shops in the Hampton Roads region reported a rise in gun sales "especially among women and minorities."
Why is SAF suddenly interested? The fact is, this is hardly a "sudden interest," and any attempt to portray this effort as some sort of publicity stunt is demonstrably false.
As noted by Gottlieb in a prepared statement announcing the Equality Project, "SAF has a strong track record of protecting minorities, including the landmark Supreme Court case of McDonald v. Chicago, plus lower court victories including Ezell v. Chicago and Moore v. Madigan. These cases show that in the past we have not tolerated discrimination against minorities exercising their Second Amendment rights, and we have no intention of allowing that in the future."
Plaintiffs in all three of those cases were African-American.
Elsewhere, in the recent Georgia case Walters v. Kemp, the plaintiff was a woman who was unable to apply for a concealed carry permit because the probate court would not accept new carry license applications during the COVID-19 pandemic panic.
SAF is in the process of taking a California case—Lori Rodriguez v. City of San Jose—to the U.S. Supreme Court. Several years ago, when Mrs. Rodriguez' husband was detained for a mental health evaluation, the city seized her legally-owned firearms without a warrant, and has refused to return them even though she can legally own and purchase other guns.
In a message to the public, SAF announced, "If you or anyone you know has been denied a permit to purchase or carry a firearm, please notify us immediately…The Foundation will have our attorneys get involved to protect the Second Amendment rights of all Americans, especially minorities who are being discriminated against."
For more than five years, organizations such as the National Shooting Sports Foundation and National Rifle Association, as well as SAF and its sister group the Citizens Committee for the Right to Keep and Bear Arms, have recognized women as the fastest-growing segment of the shooting public. More women are buying guns for personal protection, target shooting and even hunting.
During its annual Gun Rights Policy Conference, woman and minorities are well represented on speaker panels, as well as the LGBTQ community.
To contact SAF about the Gun Rights Equality Project, please email: [email protected]
MEANWHILE, in a follow-up to AmmoLand's June 2 report about armed citizens protecting the City of Snohomish, Washington (Northeast of Seattle) from threats of disruptive protest, the Associated Press is reporting that the Snohomish County Sheriff's Department has replaced the police chief (it's a contract city) because of complaints that the former designated chief, Keith Rogers, had not condemned the "armed vigilantes."
While Seattle suffered through nights of destructive protests, Snohomish didn't suffer so much as a broken window.
Even Snohomish Mayor John Kartak defended Rogers on Facebook and Reddit, and pushed back against critics for mounting "an organized and focused attack on our community, on our police chief, and on myself."
The Everett Herald initially referred to the turnout of armed citizens and business people to protect their downtown area from a credible threat of violence as "vigilantes." The story acknowledged that Kartak insisted the "self-appointed guards saved the city from looters," but noted that "a chorus of citizens saw the opposite."
The Herald headlined its story "100 armed vigilantes rouse fear, soul-searching in Snohomish."
---
About Dave Workman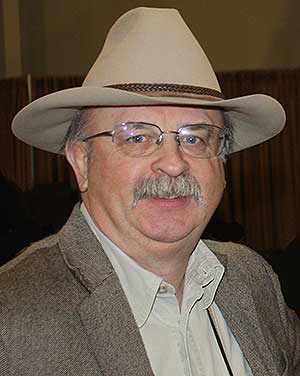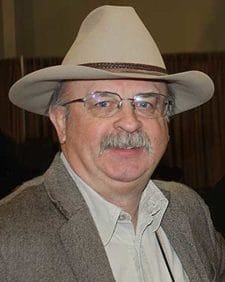 Dave Workman is a senior editor at TheGunMag.com and Liberty Park Press, author of multiple books on the Right to Keep & Bear Arms and formerly an NRA-certified firearms instructor.