Opinion
Gone are Free Speech, Freedom of Association, Privacy, Fair and Equal Justice Under the Law . . . Will Loss of Property Rights in One's Firearms Be Next?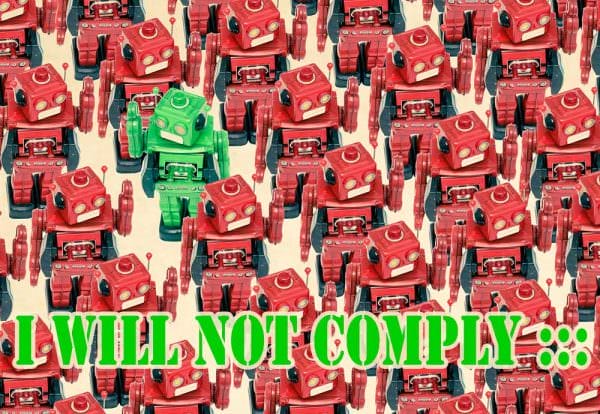 New York – -(AmmoLand.com)- Americans have never been so close to losing "Freedom" and "Liberty" as they are at this very moment in time. And once lost, our "Freedom" and "Liberty" will, indeed, be lost forever. The forces that crush nations and people will see to it.
As western "democracies" model themselves on the Collectivist example of Communist China, Americans should stop and think, and ask themselves: Is this what I really want? Am I so fearful of what my own Government has become that I will not take a stand against it when the time comes for action? Are those fundamental, sacred, unalienable, immutable, eternal. Those God-given Rights that the framers of a free Republic codified in the Bill of Rights of the U.S. Constitution, so unimportant to me, so ephemeral, so "malleable," I am willing to do without them? That I am willing to forsake them, lest I incur the wrath of Government—the wrath of a powerful, and hungry, and jealous Tyrant if I refuse to surrender them; to revoke them once and forevermore?
This Government, this Federal Government, my Government, that has turned its back on me. That has taken my right to dissent, my right to associate with like-kind, my right to worship the one true God, my right to petition Government, and even my right to keep private to me my own cherished, secret thoughts from unreasonable search seizure—how much more will this Government demand of me?
And I know the answer to that question before I even ask it.
For, as long as I bear a firearm, I pose, in that very act, a visible threat to this Government, my Government. And so I know that, before long, this Government, my Government, will demand of me one final token, one more freedom to relinquish. It is a little thing really, as the Government tells me—a token of loyalty toward it, demonstrating my obeisance to it, that I may obtain absolution from it.
I must surrender my firearms to this Government, my Government.
And, if I refuse to do so, what then? This token requested of me is, I know, less a request than a demand—an order made to me. Either I capitulate to this creature that was created to serve me or I must face the consequences for my temerity. It is either this or that. The one or the other.
There is no other way for me; no other choice to be given me. There is no way to split the difference. There is to be no negotiation in the matter, no time to mull over the matter. And there is to be no truce. The Government has made it all very clear to me: unconditional surrender. And, failure to comply is to risk indefinite detention, or, if recalcitrant, then to dare clash with the tyrant's mighty force. But, then, as to the latter, it has happened before.
The Founders of our Republic took up the challenge, threw down the gauntlet, and routed a mighty power that had strutted its invincibility.
I will soon have to make my choice, as my forefathers once, long ago, had to make theirs. Surrender or fight.
There are no half-measures here. To submit willingly to tyranny, or to do so grudgingly and half-heartedly, or to do so openly angrily—raging all the while—is, at the end of the day, all one and the same. Submission, however one does submit, is still to humble oneself before a Tyrant. At the end of the day, it is still submission. It is still self-deprecation. It is still prostration before a monstrous evil. And this Tyrannical Government cares not how I shall humble myself, how it is that I submit before it; only that I do so, and that I do so—completely, irrevocably.
It is singularly odd to contemplate, two hundred and forty years later, that we Americans have, in the first quarter of a new century, come full circle from that day, long ago, on July 2, 1776, when the Delegates to the Continental Congress met to sign the Declaration of Independence…
"By signing the Declaration of Independence, the delegates were putting their lives on the line. If they were to lose the war for independence, then the British government would execute them in a very painful and nasty way. Thus, although we do not know if Benjamin Franklin actually said, 'we must all hang together, or . . . we shall all hang separately,' it is likely that that idea was in the minds of the delegates that day in July."
And now, despite the blatant lies of a seditious Press to the contrary, it is plain for all to see if they will but only look, that our own Government has dared to turn its back on its own people. It has turned its back on those very people to whom it was created for no other purpose than to serve. America's Founding Fathers would no doubt see some caustic irony in this and much more than a little concern, wondering whether their own courage, sacrifice, and perseverance—and that of tens of millions of other valiant American Patriots, who, in the intervening years, fought and died to preserve and strengthen an independent and sovereign Nation, a free Constitutional Republic, and a free and sovereign people—had all been in vain.
This page in our Nation's wondrous history has yet to be written. How recorders of history do set this chapter down depends entirely on you and me: a chapter describing a free people that stood courageously, as one, against tyranny, or a chapter reduced to a footnote, little more than an afterthought, quickly jotted down, and just as quickly, forgotten. A small annotation that speaks of the humiliation of a once-great Nation and of a once-great people—of a once-great, and free, and sovereign people who did not take a stand against a Tyrant, but chose, instead, to grovel before it. And if they fail to stand against this Tyrant, they will then no further choices will be made by them, but only by the Tyrant, for them.
If Americans fail to stand up against tyranny, they will be compelled to reap the consequences for their cowardice; consequences that affect not only themselves but their offspring, all those generations of Americans to come; for future generations will subsist as mere subservient vessels of tyranny in the gangrenous remains of what was once thought to be an imperishable Nation. These lost generations shall never taste of nor know of freedom and liberty, nor will they even recall the name, 'American Citizen.'
We, Americans, have ample warning of the fate that awaits us if we choose wrong. A dire outcome can be avoided, today. Tomorrow will be too late.
The choice to be made is yours and mine while it can be made, but only in this, the present moment. Be mindful that our Country is being taken from us. Be mindful of that. The noose over our Country and over our citizenry, and over our essential freedoms is tightening, slowly but inexorably. Be prepared to resist Tyranny.
"Today may change tomorrow but once today is gone, tomorrow can only look back in sorrow that the warning was ignored."*
*Portion of the closing narration from episode 141 of the original Twilight Zone Anthology, "Spur of the Moment."
---
About The Arbalest Quarrel:
Arbalest Group created `The Arbalest Quarrel' website for a special purpose. That purpose is to educate the American public about recent Federal and State firearms control legislation. No other website, to our knowledge, provides as deep an analysis or as thorough an analysis. Arbalest Group offers this information free.
For more information, visit: www.arbalestquarrel.com.