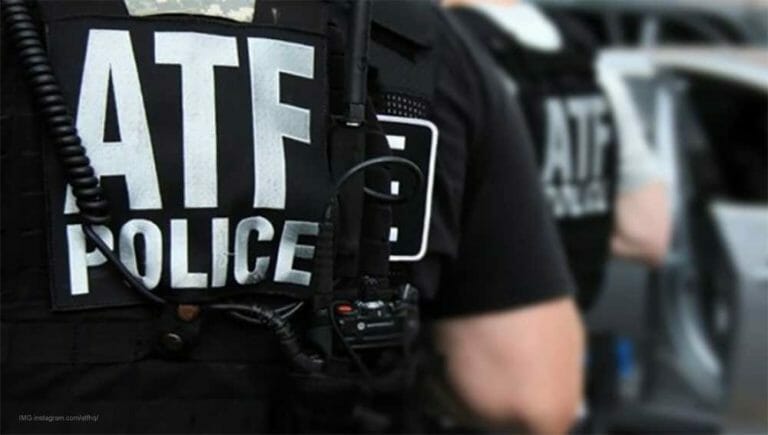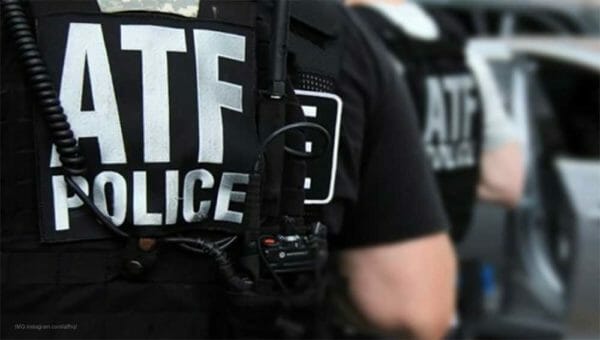 HENDERSON, NV –-(Ammoland.com)- The Bureau of Alcohol, Tobacco, Firearms and Explosives (ATF) has revoked the federal firearms license (FFL) of JA Industries, LLC.
The decision came after Everytown for Gun Safety and Kansas City Mayor Quinton Lucas pressured the agency to revoke the Nevada-based company's FFL. Paul Jimenez founded JA Industries after his last business, Jimenez Firearms, declared bankruptcy. Everytown accused Mr. Jimenez of founding JA Industries to escape lawsuits filed against Jimenez Firearms by multiple jurisdictions and anti-gun groups.
In 2020, Everytown for Gun Safety and Kansas City sued Jimenez Firearms for creating a public nuisance and illegal gun trafficking. Jimenez Firearms produced budget pistols that ran between $100 and $200. Anti-gun groups have long claimed that Jimenez Firearms was the tool of criminals and insinuated that the company knew that its firearms would fall into the hands of violent felons.
The vast majority of Jimenez Firearms have never been used in crimes. Bruce Jennings founded the company in 1978 as Jennings Firearms. The company was reorganized as Bryco Arms before being acquired by Bryco's former factory foreman, Paul Jimenez in 2003, after Jennings was arrested for child porn.
Gun rights activists say that anti-gun groups and politicians used the same tactics to attack Jimenez's companies as they have to attack makers and sellers of unfinished frames and receivers. They believe these anti-gun forces team up with the media to demonize the products they want to be removed from the market.
The price point puts a target on the back of firearms companies such as Jimenez Firearms and JA Industries. These guns are cheap, making them accessible to the masses that cannot afford $500 for a Glock. Anti-gun groups believe that the price creates a low entry barrier to the firearms world.
Everytown purchased all Jimenez Firearms in an auction when the company was liquidated. The anti-gun claims to have destroyed all the firearms. It is alleged that the destruction of the pistols was to prevent them from falling into the hands of people from the inner-city.
Everytown celebrated the decision to revoke JA Industries FFL. The Bloomberg-funded group hopes that the ATF revoke other gun manufacturers' and dealers' licenses. The Biden administration vowed to crack down on "rogue dealers," and the ATF has changed rules to revoke more FFLs.
"We can only hope this decision marks the beginning of a new era at ATF, one that is consistent with President Biden's commitment to holding rogue and reckless members of the gun industry accountable for breaking the law and putting lives in danger," said John Feinblatt, president of Everytown for Gun Safety. After decades of serving as the gun industry's lapdog, it's time for ATF to do its job and be the American people's watchdog."
The ATF refused to address the specific reasons for revoking JA Industries LLC's FFL. Still, ATF spokesperson Erik Longnecker did say the "ATF revokes federal firearms licensees who are found to have committed willful violations of the Gun Control Act and have an adverse impact on public safety. The vast majority of federal firearms licensees are law-abiding businesses."
JA Industries can appeal the revocation but has not announced its decision on whether to file one. Rarely the decision to strip a manufacturer or dealer of its FFL is reversed on appeal. AmmoLand News reached out to the company for comment, but our emails were not returned.
---
About John Crump
John is a NRA instructor and a constitutional activist. John has written about firearms, interviewed people of all walks of life, and on the Constitution. John lives in Northern Virginia with his wife and sons and can be followed on Twitter at @crumpyss, or at www.crumpy.com.