S&W and Magpul Industries Join Forces On Special M&P15 Rifle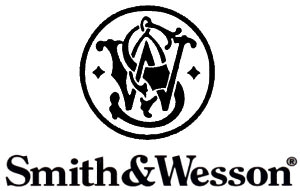 Springfield, MA – -(ShootingWire.com)- For 2009, Smith & Wesson has partnered with Magpul Industries to offer consumers a new AR-15 package – the M&P15MOE. Based on the popular M&P15 platform, the tactical rifle incorporates Magpul's innovative MOE gear while delivering the accuracy and dependability that shooters have come to expect from Smith & Wesson firearms.
Based upon a combat-proven design, the M&P15MOE is a rugged, lightweight, semi-automatic rifle chambered for 5.56mm NATO (.223). The upper and lower receiver on the rifle is constructed with a tough 7075 T6 aluminum and each rifle is furnished with an A2 military flash suppressor. Reliability features of the gas-operated rifles include a chrome-lined gas key, bolt carrier and barrel. The new rifle is standard with several Magpul features including a MOE stock on a six-position receiver extension tube, a MOE grip designed to enhance ergonomics while providing a positive anti-slip texture and a MOE handguard for improved firearm control. The MOE handguard also offers a modular platform, allowing users to add accessories items such as lights or lasers.
In addition, the M&P15MOE is standard with Magpul's new MBUS rear folding sight along with a 30 round P-Mag. The rifle is offered with either black MOE gear or flat dark earth MOE gear. The rifle measures 35 inches in length when fully extended and measures a compact 32 inches with the stock collapsed. The M&P15MOE has an unloaded weight of 6.5 pounds.
For more information visit www.smith-wesson.com.
About Smith & Wesson
Smith & Wesson Holding Corporation, a global leader in safety, security, protection and sport, is parent company to Smith & Wesson Corp., one of the world's largest manufacturers of quality firearms and firearm safety/security products and parent company to Thompson/Center Arms Company, Inc., a premier designer and manufacturer of premium hunting rifles, black powder rifles, interchangeable firearms systems and accessories under the Thompson/Center brand. Smith & Wesson licenses shooter protection, knives, apparel, and other accessory lines. Smith & Wesson is based in Springfield, Massachusetts with manufacturing facilities in Springfield, Houlton, Maine, and Rochester, New Hampshire. The Smith & Wesson Academy is America's longest running firearms training facility for law enforcement, military and security professionals. For more information on Smith & Wesson, call (800) 331-0852 or log on to www.smith-wesson.com. For more information on Thompson/Center Arms, log on to www.tcarms.com.