NRA Sanctioned Johnson 3-Gun Match to be Held in Colorado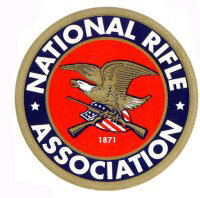 FAIRFAX, VA – -(AmmoLand.com)- The 3rd Annual Johnson 3-Gun Match, one of NRA's officially sanctioned three-gun competitions, will be held June 27-28, in Pueblo West, Colorado, at the Pueblo West Sportsman's Association with Sabre Defence as the match sponsor.
The Johnson 3-Gun Match draws over 100 shooters from across the country to compete in central Colorado. Over the course of two days, shooters will move through nine stages of fire, engaging targets with rifles, pistols, and shotguns. A special "Surprise Stage" will be included in the competition, however, the stage will not be "blind" and shooters will be able to complete a walk-through upon arrival.
Directions for a stage of fire can be rigid, but Match Directors Denise and J.J. Johnson pride themselves on offering a match where competitors can use their discretion. Certain stages allow shooters to decide what strategies best suit their skills when moving through a stage of fire.
"A lot of the people say, 'My brain hurts when I'm done with your match!', because you do have to think a lot more," said Denise. "You have to decide what works for you. Sometimes no one shoots a stage the same way."
Shooters can choose to compete in the Open, Tactical Scope, Tactical Iron, or Heavy Metal Class based on the type of equipment and ammunition they use. Competitor categories include Lady, Junior (under 18), Senior (over 50), Super Senior (over 60), Law Enforcement, and Military.
Known for fast-paced and physically challenging stages of fire, 3-gun competition is one of the fastest growing areas of competitive shooting. NRA will continue to support and promote 3-gun competition by sanctioning matches, such as the Johnson 3-Gun Match.
"NRA is pleased to sanction the Johnson 3-Gun Match," said Kayne Robinson, Executive Director of General Operations. "This type of competition is gaining popularity and we are excited to have it in our family of shooting competitions."
For more information on the Johnson 3-Gun Match or future 3-gun competitions, please contact Janet Raab with NRA's Competitive Shooting Division by calling (703) 267-1479 or via email at [email protected] Visit www.nrahq.org/compete for more information about NRA's Competitive Shooting Division or sponsorship of 3-gun matches.
About:
Established in 1871, the National Rifle Association is America's oldest civil rights and sportsmen's group. Four million members strong, NRA continues its mission to uphold Second Amendment rights and to advocate enforcement of existing laws against violent offenders to reduce crime. The Association remains the nation's leader in firearm education and training for law-abiding gun owners, law enforcement and the military.