Introducing The New Smith & Wesson M&P15-22 Rifle
NEW from Smith & Wesson!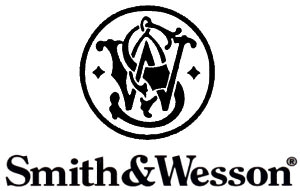 SPRINGFIELD, Mass.- -(AmmoLand.com)- The M&P15 rifle line has expanded to now include the new M&P15-22. Chambered in .22LR, the M&P15-22 rifle is built with high strength polymer upper and lower receivers.
This creates a reduced weight rifle that retains the looks and operating features of the standard M&P15 rifle.
The M&P15-22 will be available in August 2009 and the fixed-stock Compliant model October 2009. Order now from your favorite local dealer!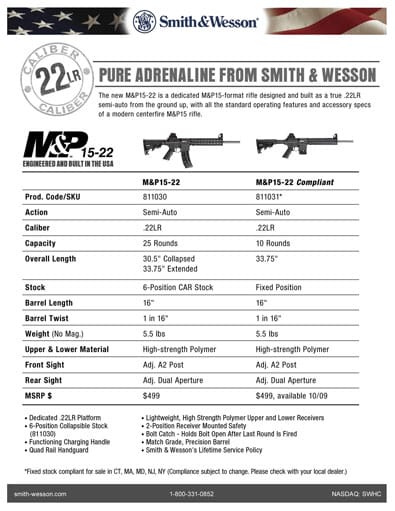 Locate a Smith & Wesson dealer
About Smith & Wesson
Smith & Wesson Holding Corporation, a global leader in safety, security, protection and sport, is parent company to Smith & Wesson Corp., one of the world's largest manufacturers of quality firearms and firearm safety/security products and parent company to Thompson/Center Arms Company, Inc., a premier designer and manufacturer of premium hunting rifles, black powder rifles, interchangeable firearms systems and accessories under the Thompson/Center brand. Smith & Wesson licenses shooter protection, knives, apparel, and other accessory lines. Smith & Wesson is based in Springfield, Massachusetts with manufacturing facilities in Springfield, Houlton, Maine, and Rochester, New Hampshire. The Smith & Wesson Academy is America's longest running firearms training facility for law enforcement, military and security professionals. For more information on Smith & Wesson, call (800) 331-0852 or log on to www.smith-wesson.com.