Maryland State Police Define .22 Rimfire Rifles as "Assault Weapons"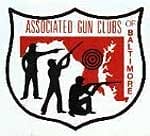 Maryland –-(AmmoLand.com)- In its infinite wisdom, the licensing division of the Maryland State Police has determined that certain .22 caliber rimfire rifles are "assault weapons" based solely upon there cosmetic resemblance to some firearms that are defined by Maryland law as "assault weapons."
In a letter to attorney Frank D. Boston, III, Captain Laura Lu Herman (Commander of the MSP licensing division) wrote in part:
"The Annotated Code of Maryland, Public Safety Article 5-101, defines a regulated firearm as "a firearm that is any of the following specific assault weapons or their copies, regardless of which company produced and manufactured that assault weapon…" The precise meaning of the words "copy" or "replica" are not included in the statute suggesting that a copy or replica may be interpreted as cosmetically copied or replicated or perhaps require more similar functional qualities."
I will take into consideration the points you have identified in your letter and will forward a request for a formal opinion from the State of Maryland Attorney General on the precise meaning of "copy" and replica" as used in Public Safety Article 5-101.
Until the opinion of the Attorney General is published relating to this matter, the Maryland State Police Licensing Division believes it is in the best interest of the public in general to continue to process the purchases of the .22 caliber Rimfire Rifles in accordance to the statutory requirements for purchases of regulated firearms."
The real problem is: The Maryland State Police have apparently not issued a formal written bulletin to the firearms dealers informing them of this new requirement. It is entirely possible for a dealer and/or buyer to be arrested, charged, and prosecuted for violating an unwritten policy established in secret by Maryland State Police Licensing Division.
About:
Associated Gun Clubs of Baltimore, Inc. (AGC), located in Marriottsville, Maryland. The Associated Gun Clubs of Baltimore, Inc. was formed on July 1, 1944 when a number of World War II veterans in the Baltimore, Maryland area began looking for a place for recreational and competitive shooting. They organized with several other Baltimore area shooting clubs to form the "AGC"