Team GLOCK and R. Lee Ermey at GLOCK Annual Shoot XVI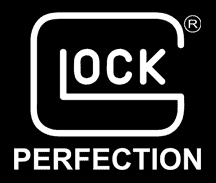 SMYRNA, GEORGIA –-(AmmoLand.com)- Dave Sevigny, Jessie Abbate and Randi Rogers of Team GLOCK Shooting Squad will attend the GSSF GLOCK Annual Shoot to offer shooting advice and perform demonstrations in Covington, GA on September 26-27.
The event will mark the 16th year of GSSF's largest and most prestigious event of the season. Along with the regularly scheduled competition, plenty of contests and side events will be available. Spectators are welcome and participation is encouraged.
GLOCK, Inc. spokesperson, R. Lee Ermey, will also attend to host the 5th running of the "Gunny Challenge."
This invitational event features a variety of shooting tests using knock-down steel targets. Only match winners in the Master Stock division will be invited to compete. More than $6K in cash and prizes are to be awarded to the winners in the top four positions.
The catch is no competitor will know which GLOCK pistols, supplied by the GSSF staff, will be used until match day.
In case you missed it, current Steel Challenge ladies world and national champion Jessie Abbate recently appeared on an episode of R. Lee Ermey's show Lock N' Load on the History Channel. Check future History Channel listings to catch another showing of the "Pistols" episode which highlights the GLOCK 18.
For more information and directions for the Gunny Challenge, please visit: www.gssfonline.com
About GLOCK, Inc:
Utilizing advanced technological methods, GLOCK has a leading position in the world market as a pistol and accessories designer and manufacturer. With their commitment to uncompromised quality, GLOCK uses high-tech engineering to provide the international benchmark for safety, reliability and ease of maintenance. GLOCK's remarkable knowledge and experience from their applications and processing of steel and polymer are being used to design revolutionary products. These products meet and exceed the ongoing demands of law enforcement, military and civilian customers for firearms that demonstrate the very best in reliability, durability and safety of use. Their high-tech engineering and construction create a handgun that can stand up to punishment that even the most unforgiving conditions can generate.