United States Supreme Court to Hear 2nd Amendment Incorporation Issue
Written by Derek Andrew DeBrosse, Esq.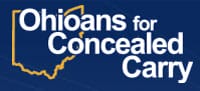 Ohio –-(AmmoLand.com)-During this summer's Firearms Legal Seminar at the Annual NRA Meeting in Phoenix, Arizona, a central question was whether or not the U.S. Supreme Court would hear the Second Amendment incorporation issue.
Today that question has been answered in the affirmative.
Why is this case important?
Courts have always held that the Bill of Rights in the United States Constitution applies only to the Federal Government. (E.g., "CONGRESS shall make no law…") The fundamental freedoms only protect citizens from their states when the Supreme Court incorporates those rights, or rules that the Fourteenth Amendment rights to Due Process of Law or Privileges and Immunities (which specifically refer to the states), encompass those rights.
To date, each of the rights contained in the first ten amendments to the United States Constitution have been incorporated through the Fourteenth Amendment except for the Second Amendment right to keep and bear arms and the right to be indicted by a grand jury in felony cases, an important part of the Fifth Amendment.
Last year, the case of District of Columbia v. Heller recognized that the Second Amendment is a right held by individual citizens, not some amorphous group of "the People." Today, the Supreme Court of the United States announced that it will hear an appeal in the case of McDonald v. City of Chicago to determine whether that federal right also offers protection from states and municipalities.
The Plaintiff in McDonald is a Chicago resident who asked the courts to overturn the city's substantial regime of gun control. He lost at trial in the United States District Court, and also lost on appeal to the United States Court of Appeals for the Seventh Circuit.
This will be the first time Justice Sandra Sotomayor will rule on a firearms issue as a member of the nation's highest court.
About:
Ohioans for Concealed Carry, founded in 1999, is a grassroots political activist organization. When founded, the primary goal of OFCC was getting concealed carry passed into law in Ohio. With that accomplished, our mission became to refine the concealed carry law and to expand and preserve the rights of all gun owners in Ohio. Visit: Ohioccw.org