VCDL President to speak at Liberty Gun Rights Symposium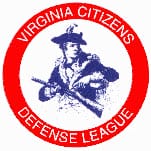 Virginia – -(AmmoLand.com)- 2009 Gun Rights Symposium Hosted by Liberty University School of Law Sponsored by the Federalist Society
Date: Friday, Oct.16th Time: 2:30 – 4:00 p.m. Location: Liberty University School of Law / Supreme Court Room Address: 1971 University Blvd. Lynchburg, VA 24502
On Friday, Oct. 16th, a panel of gun rights experts will discuss the current state of 2nd Amendment & Concealed Carry rights in the state of Virginia. The event is open to law students, undergraduate students, and the community. Food will be provided.
Robert Dowlut is Chief Counsel for the NRA and a member of the D.C. Bar. Mr. Dowlut is currently involved with numerous cases involving fallout from the Supreme Court's recent decision in D.C. v. Heller, 544 U.S. (2008) including a suit against the City of Chicago.
Philip Van Cleave is the President of the Virginia Citizens Defense League (VCDL). He is a leading advocate for the right to carry concealed firearms in the state of Virginia and recently appeared on the TV Show 60 Minutes.
To RSVP or for more information, please contact Jeremy Morris at [email protected]
Please include this link in your email. It's a link on Facebook to confirm they are coming. They just need to sign into Facebook and paste this link in their browser.
https://tinyurl.com/y8jwvne
If they don't have Facebook, they can email me and RSVP that way. However, Facebook is preferable. Feel free to circulate this to affiliate groups that might also wish to promote this event. We have NO limit on the number of guests, so please feel free to invite everyone.
About:
Virginia Citizens Defense League, Inc. (VCDL). VCDL is an all-volunteer, non-partisan grassroots organization dedicated to defending the human rights of all Virginians. The Right to Keep and Bear Arms is a fundamental human right.