Overwhelming Support For Incorporation of the Second Amendment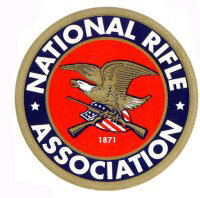 Washington, DC – -(AmmoLand.com)- As we reported last week, on November 16, the NRA filed its brief with the U.S. Supreme Court as Respondent in Support of Petitioner in McDonald v. City of Chicago.
The NRA brief asks the U.S. Supreme Court to hold that the Second Amendment applies to state and local governments through the Fourteenth Amendment.
The McDonald case is one of several that were filed immediately after last year's decision in District of Columbia v. Heller, in which the Court upheld the Second Amendment as an individual right and invalidated Washington, D.C.'s ban on handgun possession, as well as the capital city's ban on keeping loaded, operable firearms for self-defense in the home.
In September, the Supreme Court agreed to consider the McDonald case, on appeal from the U.S. Court of Appeals for the Seventh Circuit. That court incorrectly claimed that prior Supreme Court precedent prevented it from holding in favor of incorporation of the Second Amendment.
As we argued at the time, the Seventh Circuit should have followed the lead of the Ninth Circuit Court of Appeals decision in Nordyke v. King, which found that Supreme Court precedent does not prevent the Second Amendment from applying to the states through the Fourteenth Amendment's Due Process Clause.

About:
Established in 1871, the National Rifle Association is America's oldest civil rights and sportsmen's group. Four million members strong, NRA continues its mission to uphold Second Amendment rights and to advocate enforcement of existing laws against violent offenders to reduce crime. The Association remains the nation's leader in firearm education and training for law-abiding gun owners, law enforcement and the military.