Smith & Wesson's Bagakis Takes Area 2 Revolver Title at USPSA Handgun Championship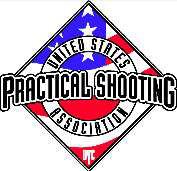 SEDRO-WOOLLEY, Wash. —-(AmmoLand.com)- Team Smith & Wesson's John Bagakis of Livermore, Calif. claimed the Revolver division title at the U.S. Practical Shooting Association's Area 2 Regional Handgun Championships.
Bagakis, who is ranked a Grand Master, the highest skill level in the sport of Practical Shooting, dominated the field by winning all eleven stages for a final score of 1470. He outpaced his nearest competitor, Pat Hogue of Atascadero, Calif., by just over 302 match points. Hogue finished second in the match with a score of 1167.7836.
"John is one of the rising stars in the Revolver division as evidenced but his Area 2 win, and with the support of Smith & Wesson I think it's safe to say John will continue to be a threat in revolver competitions," said Dave Thomas, executive director of the U.S. Practical Shooting Association.
Rounding out the top five were Dan Furbee of Apache Junction, Ariz. in third with a score of 1099.8699, John Rodriguez of Hurley, N.M. in fourth with 1092.5206 and Team Smith & Wesson member Annette Aysen of Thibodaux, La. taking fifth shooting 1064.2603.
The match, which was held November 12-15 at the Rio Salado Sportsman's Club in Mesa, Ariz., drew a total of 355 shooters who put a combined 100,000-plus rounds down range competing for regional championship titles in the Open, Limited, Limited-10, Production, Revolver and Single Stack divisions.
The USPSA Area 2 region includes Arizona, California, Colorado, Hawaii and New Mexico but shooters from around the country attended.
About USPSA:
The United States Practical Shooting Association is a non-profit membership association and the governing body for the sport of Practical Shooting in America. USPSA has nearly 18,000 members and more than 350 affiliated clubs which host weekly matches throughout the country providing recreational shooters with the opportunity to test and refine their shooting skills in a safe, competitive environment. USPSA is also the US Region of the International Practical Shooting Confederation (IPSC), which is comprised of approximately 67 nations. For more information, visit www.uspsa.org.