Large Number of Anti-Gun Bills Filed in Albany, New York
Please Contact Your State Legislators Today!
New York State currently holds the title for introducing the most oppressive & civil rights violating anti gun rights bills so far this year…AmmoLand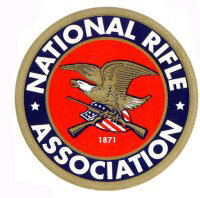 Albany, New York –-(AmmoLand.com)- The following anti-gun bills have been referred to various committees in the New York State Senate and Assembly and are awaiting action.
Please take the time to contact your lawmakers and urge them to oppose the following list of anti-gun bills:
On a positive note, during one of the state's worst fiscal crises, the NRA would like to highlight worthwhile legislation.  Assembly Bill 5427 and Assembly Bill 6388 and their Senate companion, S 1152, seek to eliminate the state's ballistic imaging database (COBIS).  New York taxpayers should be outraged that over the last decade nearly 50 million dollars have been spent on this supposed crime-fighting tool that has resulted in ZERO prosecutions.
Call your lawmakers and urge them to support A 5427, A 6388 and S 1152 and do away with this wasteful program TODAY.  Also, politely remind them that many of the NRA-opposed bills listed above will cost millions of taxpayer dollars, and like COBIS, without reducing crimes.
State Assembly Members can be reached by phone at (518) 455-4100.  To find your Assembly Member, please click here.  Your State Senator can be contacted through the Senate switchboard at (518) 455-2800. To find your State Senator, please click here.
About:
Established in 1871, the National Rifle Association is America's oldest civil rights and sportsmen's group. Four million members strong, NRA continues its mission to uphold Second Amendment rights and to advocate enforcement of existing laws against violent offenders to reduce crime. The Association remains the nation's leader in firearm education and training for law-abiding gun owners, law enforcement and the military. Visit: www.nra.org