Two Pro-Gun Bills Killed by Supposed "Pro-Gun" Democrat Delegates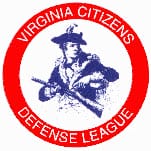 Virginia – -(AmmoLand.com)- Turnout was low last night from our side in the Militia, Police, and Public Safety subcommittee #3 (Death Star), creating a pretty much even match between pro and anti-gun citizens for the first time in a long time.
Being heard were two bills: HB 32, Delegate Bob Marshall's bill to allow professors to carry at universities, and HB 72, Delegate Carrico's bill to reduced the charge for someone inadvertently carrying a firearm on K-12 school property from a Class 6 felony to a Class 1 misdemeanor.
I had predicted that both bills would most likely die by a vote of 2 to 3, along party lines.
And, sadly, I was 100% correct. In fact I had my twitter message already typed up and ready to go before the votes were taken. I only had to hit "send" after each vote.
Democratic Delegates Paula Miller and Roslyn Tyler both proclaimed to the audience that contrary to what VCDL alerts were saying, they were "pro-gun." They then proved it to everyone by voting against both bills.
Gee, I'm sure glad they're "pro-gun," aren't you?
Of course Democratic Delegate Jim Scott also voted against both bills, but he doesn't even pretend to be pro-gun.
Two members did understand the importance of self-defense: Republican Delegates Bill Carrico and Donald Merricks voted in support of both bills.
On our way out, who should step in the elevator, but Speaker Bill Howell! (The Speaker, among other things, creates and populates all committees and subcommittees in the House and determines which bills the committees and subcommittees hear.)
He casually asked "how things were going."
Bad timing on his part.
I said, "Well, subcommittee #3 of Militia, Police, and Public Safety did their assigned job and killed two excellent pro-gun bills."
An awkward silence followed for a few seconds, before someone changed the subject.
Channel 8 in Richmond (ABC) covered the hearing and interviewed me. Coverage should be on at 11 PM and possibly Tuesday morning.
About:
Virginia Gun Owners Coalition is Virginia's only no-compromise, non-partisan gun lobby patterned after Gun Owners of America on Capitol Hill. VGOC is a non-profit tax-exempt organization under 501(c)(4) of the IRS code. Because we lobby politicians to protect and defend the 2nd Amendment, contributions are not tax deductible for IRS purposes. Visit: www.vgoc.org