Anti-Gun Senator Moves Against Virginia Gun Owners
Gun-hater Senator Marsh has created a special subcommittee to "deal" with gun bills.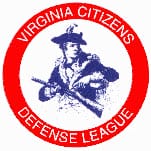 Virginia – -(AmmoLand.com)-  I have been expecting this to happen for about 3 days now, but I was hoping it wouldn't.
Gun-hater Senator Marsh, who is the chairman of the Senate Courts of Justice committee, has created a special subcommittee to "deal" with gun bills.
Who is on this "death star" committee?
Senator Toddy Puller (Democrat) – anti-self-defense – chairperson
Senator Henry Marsh (Democrat) – anti-self-defense
Senator Janet Howell (Democrat) – anti-self-defense
Senator Louise Lucas (Democrat) – anti-self-defense
Senator Frederick Quayle (Republican) – pro-self-defense
First, the good news:
The restaurant ban repeal (SB 334), guns in locked containers and compartments in vehicles (SB 408), CHP renewals through the mail (SB 3), and the right to an ore tenus hearing for first time CHP applicants who are turned down (SB 533) ARE ALL SAFE from this subcommittee and, unless the House somehow really fumbles the ball, should be heading to the Governor's desk in the near future.
Also, the firearms safety education program for elementary schools (HB 1217) is being heard in a different Senate committee: Health and Education – it passed out of a subcommittee by 3 to 2 this afternoon.
Now, the bad news:
The rest of the pro-gun bills that passed the House are **probably** headed to Marsh's death star subcommittee, which is scheduled to meet on Thursday. Here is my analysis on the fate of those bills that could end up in that subcommittee:
Bills That Are Going To Require The Most Effort To Get Passed Out Of Subcommittee
HB 1070, Delegate Athey, allows CHP holders to carry in emergency shelters
HB 108, Delegate Cole, requires localities to sell firearms purchased in a "buy up"
HB 79, Delegate Ware, prohibits Circuit Court Clerks from disseminating CHP applicant information
HB 870, Delegate Cline, repeals the option for localities to fingerprint first time CHP applicants
HB 69, Delegate Carrico, Virginia Firearms Freedom Act, guns made and sold in Virginia not subject to federal regulations
HB 854, Delegate Morefield, Castle doctrine
Bills That Should Require Less Effort To Get Passed Out Of Subcommittee
HB 191, Delegate Griffith, allows Circuit Court Clerks to issue CHPs
HB 490, Delegate Lingamfelter, requires the State Police to put together a proposal for lifetime CHP permits
HB 505, Delegate Gilbert, restaurant ban repeal – probably conformed to SB 334, which has already passed out of the Senate
HB 109, Delegate Cole, repeals the authority for counties to tax handgun sales and get a list of handgun purchasers
HB 885, Delegate Athey, allows a non-CHP holder to have a loaded gun in an unlocked container or compartment in a vehicle – probably conformed to SB 408, which has already passed the Senate
HB 52, Delegate Cole, creates a $25 civil penalty if a CHP holder does not present his CHP when asked to do so by a LEO
Bills That Should Pass Out Of Subcommittee Easily
HB 1092, Delegate Crockett-Stark, allows retired police to carry everywhere they go
HB 1379, Delegate Sickles, allows NoVA localities to control storage of firearms in small child-care facilities
Elections, like the one tomorrow in the House District 41 (Bolognese/ Filler-Corn), have consequences.
In 2011 the entire Senate is up for election and we must replace the Senate's bad actors on both sides of the aisle with pro-self-defense candidates.
But that by itself probably won't be good enough. Since the LEADERSHIP of the Senate is controlled by anti-self-defense Democrats, the only way to stop the Senate leadership from continuing to play games with our rights is to take them out of power or to reduce their power considerably.
The loss of three Democratic Senate seats, for example, would turn leadership of the Senate over to the Republicans, while a loss of only two Democratic seats would give both parties joint control.
*** This might be a good time to begin filling the VCDL-PAC's coffers
with a lot of money. ***
Here's a story in the Washington Post on the death star subcommittee: http://tiny.cc/nLFiG
About:
Virginia Citizens Defense League, Inc. (VCDL). VCDL is an all-volunteer, non-partisan grassroots organization dedicated to defending the human rights of all Virginians. The Right to Keep and Bear Arms is a fundamental human right. Visit: www.vcdl.org