Gun Bills On The Move In Springfield Illinois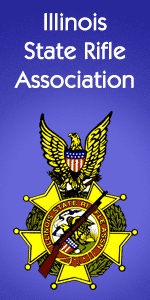 Springfield, Illinois –-(AmmoLand.com)- Even with thousands of supporters of firearm rights expressing their opinion at IGOLD last Wednesday, anti-gun legislators continue to push for laws that would have little to no effect on actual criminals and only restrict the law-abiding gun owners of Illinois.
Thankfully, not all of the legislators have fallen for the myths of the gun control lobby. Many of them support the Second Amendment rights and have filed bills in support of your rights.
Please contact your state representative this week regarding the bills below. You can find contact info for your representative here. If you're not sure who your representative is, please find out at the Illinois State Board of Elections.
When you contact them, -politely- urge them to SUPPORT these measures:
HB462, HB5221, & HB6249, are various bills for the Right-to-Carry with differences in the technical details on eligibility, requirements, etc.
HB5231, allows the possession of a firearm in a place where alcohol is served if it is possessed by the business owner, or by employees he has given permission to, while on the premises.
HB4835, currently in the Senate this bill eliminates the waiting period requirement on firearm transfers if the transfer involves trading one operable firearm for another.
With the general belief that McDonald v Chicago is going to come out in favor of the plaintiffs, the supporters of more restrictive gun control measures are attempting to pass as many bills through as possible. When you contact your Representative, ask them to OPPOSE these measures:
HB180 Handgun Dealer Licensing. Establishes an additional, state-based, licensing scheme for Federal Firearms License (FFL) holders that sell handguns. The only effect this would have would be to increase the bureaucracy for FFL dealers and increase the costs to buyers.
HB5480 Bans Private Sales of Firearms. Restricts most private transfers of handguns, requiring the transfers to be processed through an FFL.
HB5495 One Handgun a Month. Restricts purchases of handguns to one every 30 days .
HB5849 Restricts Firearm Transportation. In a response to the ruling by the Illinois Supreme Court recognizing center consoles and other storage places inside a vehicle as acceptable for transporting unloaded firearms, this bill states that cases must be specifically designed for firearms.
HB6123, Selling to Gangmembers. Makes it a felony offense to "knowingly" sell a firearm to a "street gang member" as defined in the Illinois Streetgang Terrorism Omnibus Prevention Act.
You can find up-to-date information on these bills as well as the ISRA's stances on them and others at the ISRA Legislation page.
The ISRA will continue to advocate for YOUR rights as firearm owners and citizens (which Mayor Daley considers extremist) but it does not have the support of taxpayer dollars or the Joyce Foundation. If you are an ISRA member, we need your continued support. Please make a donation on-line here, or over the phone at 815-635-3198. If you would like to mail or fax a donation, we have a printable form here. Even better would be to sign up friends and/or family members with gift memberships.
If you're not an ISRA member, now is the time. You can join on-line, or over the phone at 815-635-3198.
Please post links to this article to all internet blogs, bulletin and message boards to which you belong. Pass this article on to your gun owning friends and fellow sporting club members. You can also join us on our FaceBook page along with hundreds of other fellow firearm enthusiasts.
About:
The ISRA is the state's leading advocate of safe, lawful and responsible firearms ownership. Since 1903, the ISRA has represented the interests of over 1.5 million law-abiding Illinois firearm owners Visit: www.isra.org