Introducing 'Keane Insights,' NSSF's Government Relations Blog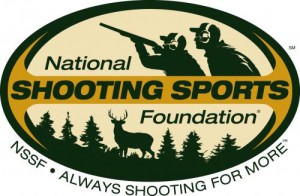 NEWTOWN, Conn. –-(AmmoLand.com)- NSSF has launched a new blog focusing on public policy, legislation, regulation and legal issues affecting the firearms industry.
Titled "Keane Insights" after its author, NSSF Senior Vice President and General Counsel Lawrence G. Keane, the blog is a direct response to member requests for more government-relations-based communications.
"As NSSF continues to expand its communications reach, a government-relations blog is a logical next step," said Mark Thomas, NSSF managing director of marketing and communications.

NSSF's Lawrence Keane

"Every member survey we have conducted shows a strong desire for more government-relations-related information. 'Keane Insights' will accomplish this while ensuring that visitors to the NSSF site remain educated on the most hot-button issues affecting our industry."
Bookmark the blog, subscribe via RSS feed or read it online at www.nssf.org.
About NSSF
The National Shooting Sports Foundation is the trade association for the firearms industry. Its mission is to promote, protect and preserve hunting and the shooting sports. Formed in 1961, NSSF has a membership of more than 4,000 manufacturers, distributors, firearms retailers, shooting ranges, sportsmen's organizations and publishers. For more information, log on to www.nssf.org.