Ohioans For Concealed Carry Files Lawsuit Against City of Campbell Ohio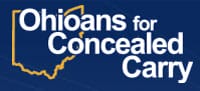 Campbell Ohio –-(AmmoLand.com)- Today Ohioans For Concealed Carry filed a civil lawsuit against the City of Campbell, Ohio in the Mahoning County Court of Common Pleas (Case #50 2010 CV 01487) after months of attempting to convince the City Council that their gun ban ordinance violates Ohio Law.
OFCC has learned that an effort to repeal the gun ban ordinance was tabled or "sent back to committee," supposedly at the request of the Police Chief.
Ohioans For Concealed Carry has expressed to the City of Campbell on many occasions that the precedent in this matter comes from a case we already took to the Ohio Supreme Court with another obstinate municipality: Ohioans for Concealed Carry, Inc. v. Clyde
…see the website for more details and links to various documents and related discussion forums.
About:
Ohioans for Concealed Carry, founded in 1999, is a grassroots political activist organization. When founded, the primary goal of OFCC was getting concealed carry passed into law in Ohio. With that accomplished, our mission became to refine the concealed carry law and to expand and preserve the rights of all gun owners in Ohio. Visit: Ohioccw.org