Texas State Rifle Association Needs Your Help in Austin, Houston, Arlington, & Dallas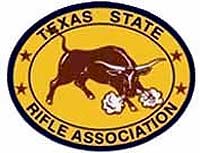 Houston, Tx –-(Ammoland.com)- TSRA State Volunteer Coordinator, Steve Vandermolen, is presently collecting the names of volunteer-members from around the state.
Steve Vandermolen can be reached by email at [email protected] .
The Austin office frequently needs short-term office staff to help out in the office for a few hours or a few days. Email Steve if you can spare a few hours a week for the cause and you live near Austin. If you live in other parts of Texas, still sign up with Steve. We're always looking for help and advice from our members.
Next, please check the PAC web site www.tsrapac.com and look over the latest three endorsed candidates who need physical and/or financial help with their campaigns. A few hours or a few dollars can make the difference and goes a long way toward developing another gun friendly legislator in Texas government.
Of the three races listed, one is in Dallas, one in North Austin, and one in the Arlington/Burleson area. We need to take back these urban House seats in the Texas Legislature if we want to keep passing pro-gun legislation. These people need your help.
Also, If you're a fan of Sporting Clay and live in the Houston area plan to attend:
The Pat Lykos for Harris County District Attorney Sporting Clays & 2nd Amendment Celebration.
It will be held this Thursday, June 3rd, at American Shooting Center, 16500 Westheimer Parkway, Houston. Safety briefing is at 3:00 and shooting begins at 3:30. Dinner is at 5:30. There is a special price break for TSRA members but remember this is a fundraiser honoring District Attorney Pat Lykos. Plan to attend and contribute to her reelection.
The most powerful district in the state of Texas is a friend to gun owners. Contributions can be made on line at www.PatLykos.com or call 281-304-0083 to pre-register for the sporting clay event and dinner.
If money is tight, offer your time. It's greatly appreciated.
Don't forget to renew your membership! Now more than ever we need your help.
Sincerely, Alice Tripp
Texas State Rifle Association
About:
The Mission of the Texas State Rifle Association is to protect and defend the inalienable rights of the individual Texan to acquire, possess, transport, carry, transfer ownership and enjoy the right to lawful use of firearms for self preservation, for the defense of family and property and the common defense of the Republic and the individual liberties of the people. Visit: www.TSRA.com