AKMR AK47 Polymer Magazine Release Extension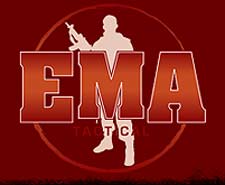 Tullytown, PA –-(AmmoLand.com)- EMA Tactical is proud to introduce our new AK47 Polymer Magazine Release Extension (AKMR). Providing easier access to the magazine release and quicker magazine changes.
ITEM #: AKMR
When installed, our new magazine release extension wraps around the front and bottom of trigger guard and enables the operator to ambidextrously release the magazine by providing large serrated surfaces on both sides and the bottom of the trigger guard.
It securely mounts on to the existing magazine release with three set screws. Precision manufactured from an extremely durable high density polymer, this no gunsmithing design does not interfere with the trigger but provides sufficient surface area to make magazine changes instantly. Manufactured in Israel. Lifetime Warranty.
Weight (oz.): 0.6oz
Width (in.): 1.625″
Length (in.): 1.4375″
Height (in.): 1.5″
Retail price: $14.99
AKMR AK47 Polymer Magazine Release Extension
About:
EMA TACTICAL is the world leader in the development and manufacture of superior advanced arms accessories. Our products are specifically designed to meet the rigorous demands of tactical solutions required by worldwide armed forces, Law enforcement units & weapon professionals. Visit: www.ematactical.com