SIG SAUER Slims Down, American Handgunner Beefs Up Prize Package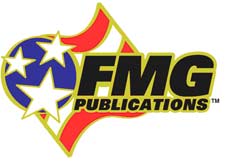 San Diego, Calif. –-(Ammoland.com)- Every day, thousands of law enforcement officers and private citizens depend on SIG SAUER pistols for personal-defense.
None are more popular than the company's P226 and P229 models. SIG SAUER set out to make these high-capacity pistols a better fit for shooters with average-sized and smaller hands.
These ergonomic makeovers are called E2 for "Enhanced Ergonomics." American Handgunner contributing editor Dave Anderson put these slimmed-down pistols to the test in the pages of the Sept/Oct issue, hitting stands July 19, as well as on the web. The handguns gained more than one fan at the magazine.
"SIG's new E2 designs of the classic P226 and P229 models have turned these tough duty pistols into svelte, easily-handled fighting handguns," said publisher Roy Huntington. "The new grip profile now fits a wider range of hands, and now smaller-stature shooters can enjoy the benefits of these superlative handguns from SIG."
Anderson continues his evaluation on the magazine's website, as he offers firearm enthusiasts an exclusive look at the pistols' manufacturing process, compares them to the originals and much more in American Handgunner's Web Blast video, available at www.americanhandgunner.com.
While you are there, register to win the Sept/Oct Handgun of the Month giveaway. This prize package is deemed a "Personal Safety Package" for a reason. It includes the new FMK Model 91C 9mm Auto and four comprehensive accessories to go with it. From the Grayman SB West Nile Warrior Knife, to the ASAP Sentinel Survival Pack, to the Elite Four Gun Pistol Pack, to the Galco Custom Paddle Holster, the winner will be well prepared to protect their family in a variety of survival situations.
The online entries for American Handgunner giveaways are seeing unparalleled popularity.
"We've really been ramping-up the Gun Giveaway programs in all of FMG's publications," said Huntington. "We've expanded the offerings to encompass additional accessories like holsters, lights, clothing, knives and more. If you don't make it a habit already, make sure you check out the Gun Giveaways in each issue and go on-line to www.americanhandgunner.com to sign up to win these tremendous packages!"
The May/June "Terrific Trio" prize package reached an all-time high with more than 12,000 online entries. One lucky winner took home a Fletcher Custom CCW 1911, a First Strike Gunleather Scabbard and an UZI Tactical Fixed Blade Fighter; all valued at more than $3,000.
To enter, for all contest rules or to purchase a copy of American Handgunner, visit http://www.americanhandgunner.com/.