Team GLOCK Takes USPSA Area 8 Championship Title
Dave Sevigny Wins High Overall; Randi Rogers Wins Ladies Production Title.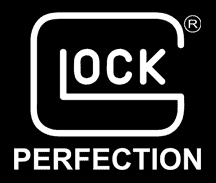 SMYRNA, Ga. –-(Ammoland.com)- Team GLOCK won both the High Overall and Ladies Production division titles at the 2010 USPSA Area 8 Championship held Aug. 26-29 in Fredericksburg, Va. The practical pistol tournament was host to 278 competitors from around the country.
Team GLOCK Captain Dave Sevigny and Randi Rogers used the GLOCK 34 in 9×19 to win their latest championships.
The match offered several challenges including one-handed shooting, moving targets and a memory stage.
Dave Sevigny took high overall honors at Area 8, winning seven of the ten courses, and finishing 92 points ahead of second place in the Production division.
"It felt good to be back in a Production contest and see so many people competing," Sevigny stated. "Steel season is over now, so we're making the switch to practical events for the upcoming National championships."
Randi Rogers won the Ladies Production title at Area 8 including a 16th place finish overall.
"After concentrating on Steel Challenge for the past few months, shooting the USPSA Area 8 Championship was a pleasant change of pace," stated Rogers. " I will concentrate on practical shooting for the rest of the season as I prepare for the IDPA Nationals and the USPSA Nationals. Area 8 was a great way to shift my training and start preparing for a strong finish to the 2010 season."
Team GLOCK will compete next at the USPSA Georgia State Championship, held Sept. 10-12 in Dawsonville, Ga.