Armalite Builds First Ever Armalite AR-10(T) Rifle in .260 Remington
This Finely Crafted Rifle Is A Hunter's Dream.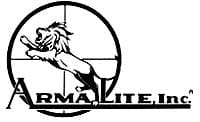 Geneseo, IL – -(Ammoland.com)- It's the rifle you want, in the caliber you asked for.
The new ArmaLite AR-10(T) chambered in .260 Remington. This is ArmaLite's legendary "T" to a "tee." Its 22" stainless steel Match barrel and National Match trigger perfectly complement the flat shooting, ultra-accurate .260 Remington Cartridge.
The AR-10(T) in .260 is a hunter's dream for game as small as bobcats and as big as brown bears. Marksmen will value its dead on accuracy in match shooting. The .260 is especially suited to younger or novice shooters because of its low recoil. ArmaLite's customers have been asking for this rifle. Now, it's here for the 2010-2011 hunting season. See your ArmaLite dealer for details.
About:
ArmaLite has one of the broadest product lines in the firearms industry. We manufacture and sell semiautomatic rifles in a variety of calibers including 5.56mm and 7.62mm, long range super-accurate bolt action rifles in calibers including .308 Winchester, 300 Winchester, 338 Lapua, and 50 BMG, and classic 9mm pistols. Visit: www.armalite.com