GLOCK, Inc. to Donate $50,000 to the Young Marines
Marks fifth-consecutive year GLOCK to donate at Modern Day Marine Conference.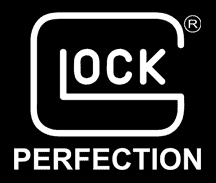 SMYRNA, Ga. –-(Ammoland.com)- GLOCK, Inc. will make a $50,000 donation to the Young Marines during the Modern Day Marine Conference on Sept. 28, at 11 a.m., in Quantico, Va.
For five consecutive years, GLOCK has made this contribution totaling $250,000.
Accepting the donation on behalf of the Young Marines will be Lt. Col. Mike Kessler USMC (Ret), National Executive Director of the Young Marines of the Marine Corps League.
"GLOCK is a strong supporter of The Young Marines, an organization that develops the characteristics of our nation's future leaders which are necessary to preserve the freedom, that we all currently enjoy, well into the future," said GLOCK Vice President Josh Dorsey and a former Marine.

"GLOCK has a long history of supporting those that go in harm's way with a variety of military donations."
The Young Marines is a nonprofit youth organization whose mission is to positively impact America's future by providing programs for youth that promote their mental, moral and physical health through teamwork, self-discipline and a drug-free lifestyle.
The program strives to instill core values of "Honor, Courage and Commitment" adopted by the Marine Corps to each of their members.
About GLOCK, Inc.
GLOCK, Inc. is a leading global manufacturer of pistols and accessories. GLOCK's superior engineering has produced a pistol with only 34 parts and a rugged polymer-frame, providing industry-leading reliability shot after shot. GLOCK is renowned for its pistols which are safe, featuring three safeties; simple, offering a low number of components to provide reliability; and fast, with no encumbering parts to slow the speed to fire. This combination makes GLOCK pistols the first choice among consumers and law enforcement, with 65% of agencies nationwide choosing to carry GLOCK. Austrian-engineered, the company has manufacturing facilities in the United States and Austria. Based in Smyrna, Ga., GLOCK, Inc. is an advocate for our nation's law enforcement and military personnel, as well as all citizens' Second Amendment right to bear arms. For more information, please visit www.teamglock.com.