ATK Receives More than $200 Million in Orders for Small-Caliber Ammunition
ATK is the Primary Supplier of Small-Caliber Ammunition for U.S. Armed Forces.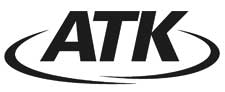 MINNEAPOLIS, Minn –-(Ammoland.com)- ATK (NYSE: ATK) has received additional orders for small-caliber ammunition under an Indefinite Delivery Indefinite Quantity contract with the U.S. Army Contracting Command, Rock Island Contracting Center.
These orders total more than $213 million for a mix of 5.56mm, 7.62mm, and .50-caliber ammunition to be produced by ATK at the Lake City Army Ammunition Plant (LCAAP) in Independence, Mo.
ATK Small Caliber Systems is a global leader in affordable high-volume, high-quality manufacturing of small-caliber ammunition. Since 2000 when it began operating the Lake City plant, ATK has produced more than 10 billion rounds, while successfully executing the modernization of the facility.
ATK is a premier aerospace and defense company with operations in 24 states, Puerto Rico and internationally, and revenues of approximately $4.8 billion. News and information can be found on the Internet at www.atk.com.