Glock's Randi Rogers Goes 2-for-2 at Smith & Wesson USPSA National Handgun Championships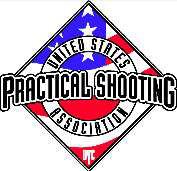 LAS VEGAS, Nev. –-(Ammoland.com)- Team Glock's Randi Rogers of Smyrna, Ga. went two-for-two at the Smith & Wesson USPSA National Handgun Championships claiming the women's Limited-10 and Production division titles.
Rogers began the back-to-back championships with a dominating performance in the Limited-10 division where, as the defending champion, she outgunned the up-and-coming junior shooter Tori Nonaka of Woodbridge, Va. by more than 218 points with a final score of 1220.2654, placing her 34th overall.
"The match was very challenging with a lot of partial targets, a lot of no shoots and a lot of movers. It was challenging for some of the best shooters I've ever met in competition. Overall I was very pleased that I finished 34th among all shooters," said Rogers.
With the Limited-10 title in hand, Rogers then set her sights on the Production division where Team Glock has won the title for the last three years including Rogers' win in 2008.
In the Production match she faced Nonaka again, and the Team Smith & Wesson captain Julie Golob, the 2006 and 2005 title winner, who returned from competition in Australia jetlagged but in time to compete.
"When I started the Production match I put the Limited-10 win in the back of my mind, it was a whole new match with a whole new field of competitors. I really just tried to concentrate, shoot my sights and be aggressive and it all worked out for me," explained Rogers.
The Glock shooter finished the Production match with a final score of 1204.3249 to place 50th overall and capture her second title of the championships.
In the Production match, finishing second and more than 57 points behind Rogers was Golob, of Glasgow, Mont., who posted a final score of 1146.6491. Third place went to Nonaka with 1136.9993 points.
Rounding out the top five were Team Smith & Wesson's Kay Miculek of Princeton, La. in fourth with 1083.3721 and Mesa, Arizona's Kippi Leatham of the Springfield Armory shooting team in fifth with 1081.2242.
In the earlier Limited-10 contest, second place went to Nonaka with 1001.6786 points. Team SureFire's Maggie Reese of South Pasadena, Calif., fresh off her USPSA MultiGun Nationals win, placed third with 915.6948, while fourth place went to Sue-Ann Henriques with 802.6432.
The Smith & Wesson National Handgun Championships were held October 9 through 16 at the Desert Sportsman's Rifle & Pistol Club in Las Vegas, Nevada. Over 600 shooters put more than 250,000 rounds downrange in a quest for the coveted U.S. Practical Shooting Association national title in the Open, Limited-10, Limited, Production and Revolver divisions.
For more information visit www.uspsa.org, follow @USPSA_Shooting on Twitter or visit the Practical Shooting blog at PracticalShooting.posterous.com.
About:
USPSA is a non-profit membership association. Most of the more than 15,000 individual members belong to and regularly compete at one of the nearly 400 affiliated clubs and sections (groups of clubs banded together for mutual benefit) located across the United States. USPSA is affiliated with the International Practical Shooting Confederation (I.P.S.C.), which is comprised of approximately 67 nations. USPSA is the American region of IPSC. Visit: www.uspsa.org