LIPSEY'S is named Distributor for Springfield Armory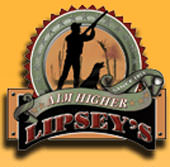 Baton Rouge, Louisiana –-(Ammoland.com)- Lipsey's, a leading nationwide firearms distributor, has been named the newest Springfield Armory distributor.
This is the first time in over 10 years that Springfield has added a new distribution partner.
According to Lipsey's President & CEO, Laurie Aronson, "We're excited to bring Springfield into the Lipsey's family of firearms. Both the people and the products are outstanding. Our entire team is thrilled to welcome them to Lipsey's."

"Springfield is pleased and excited to add Lipsey's to our distribution team.

I feel that Lipsey's and their sales team is top-of-the-line and will be a great asset to the dealers," commented Peggy Hickenbottom, Springfield Distribution Coordinator.
About Lipsey's, LLC
Lipsey's, LLC is a family-owned, wholesale firearms distributor based in Baton Rouge, Louisiana. Since 1953, Lipsey's has been one of the nation's leading distributors, serving customers in all 50 states. Lipsey's has won numerous awards for industry leadership based on their service to their retailers and to their community. Lipsey's prides itself in the relationships they have established with top firearms manufacturers, retailers, and industry organizations.
Lipsey's – Aim Higher!